📅 Published at 07 June, 2022 & Last updated at 05 November, 2023
4 Entrepreneur Visas in Nordic Countries
Authored by Paula Vazquez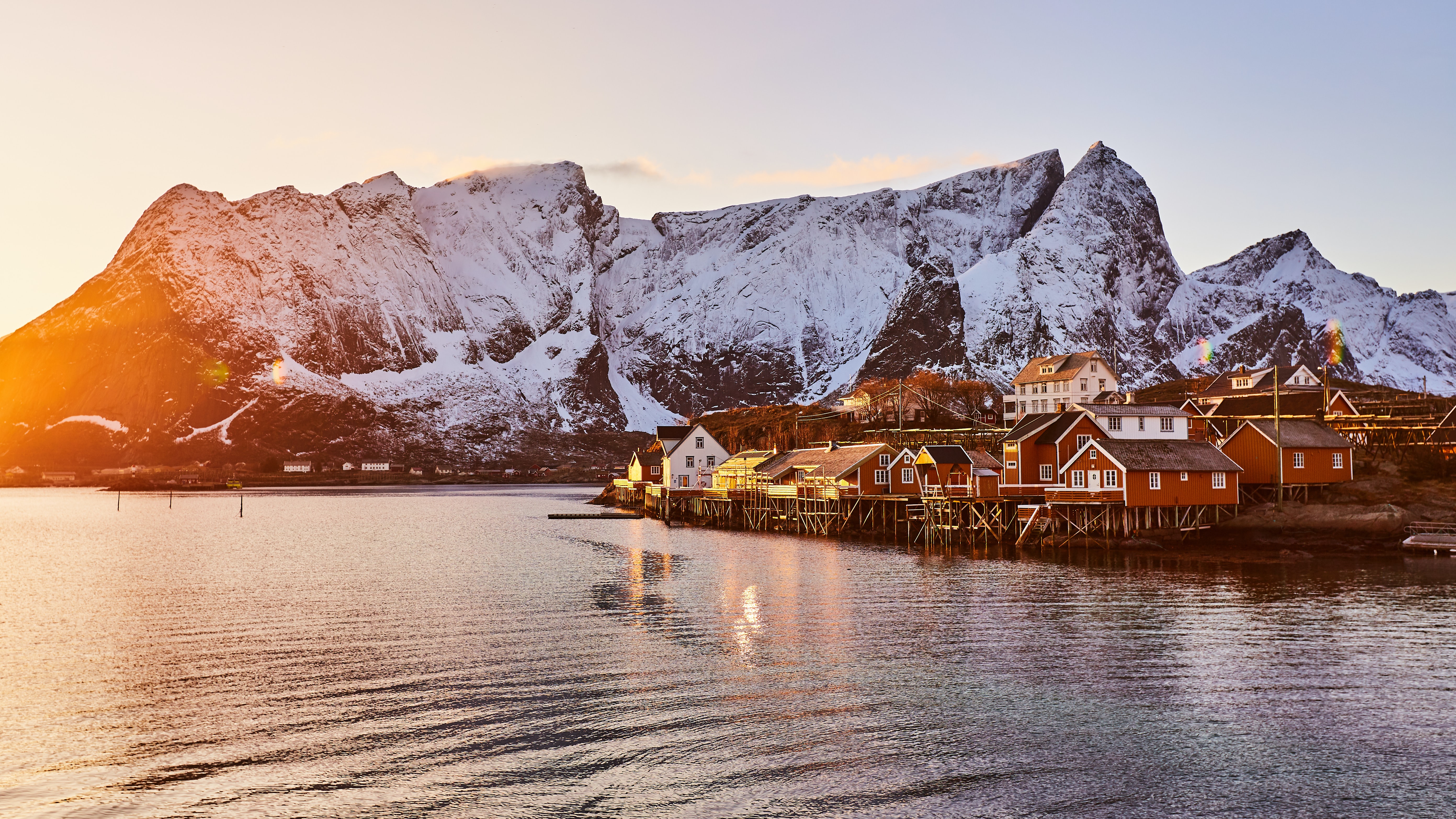 Table of Contents:
During the last ten years, the Nordic countries have had one of the best macro-economies in the world. The region has an open-labor market which has permitted collaboration among its members to potentialize economic growth. This sets Nordic Countries as an incredibly convenient destination for entrepreneurs if you want to grow your business internationally. Check out 4 Entrepreneur Visas in Nordic Countries, and how they "lead the world in transparency, trust, freedom of speech, the environment and happiness".
Denmark Start-up Visa
Start-up Denmark is a scheme that every year gives only 50 innovative foreign entrepreneurs the opportunity to acquire a Danish residence permit to establish and run a company. The business idea must be approved by a panel of experts appointed by the Danish Business Authority so that your application for a residence and work permit can be processed. These permits can be granted for a period of 2 years and extended for 3 years at a time.
The complete list of eligibility and document requirements for this visa can be explored here.
Why start a business in Denmark? You can get free professional guidance in any Business Development Centre in more than 10 locations around the country. Moreover, registering a company in Denmark only costs 1 Danish Krone which is the equivalent of 0.15 USD, and you can also apply for the registration online. In only four days, your result will be submitted. 
What does the Danish startup ecosystem look like? Denmark has a great network of both public and private entrepreneur supporters, accelerators, and incubators, which turns the country into a hub for cutting-edge companies in a variety of sectors such as life science, ICT, design, cleantech, and sustainable energy. 
What is the access to capital for startups in Denmark? You can acquire support and advice on which funding to apply for your business by contacting your local Business Development Centre. For instance, you might be eligible to apply for The Danish Growth Fund which invests in new initiatives to create employment and economic growth in Denmark. 
Can I bring my startup team to Denmark? Yes, both individuals and teams of up to 3 people who want to start up together in Denmark can apply through a joined business plan.
Photo: Adrian Cuj, Unsplash
Sweden Residence Permit for Self-Employed Entrepreneurs
For starting up, running your own business, or becoming a part-owner of a company, you need to apply for the Residence Permit for Self-employed Entrepreneurs if you are a non-EU/non-Swiss citizen. The programs have been designed to attract innovative business people and entrepreneurs to relocate to Sweden as long as they have enough expertise and experience running their own businesses. 
For more information about the requirements, check out visadb.
Why start a business in Sweden? With a high GDP, Sweden ranks in the TOP 10 countries for entrepreneurs in 2021. It also produces the most unicorn startups, being only behind Silicon Valley.
What does the Swedish startup ecosystem look like? Sweden has a trustable startup ecosystem, especially for tech startups. In the words of Marie Wall, Startup director of the Ministry of Enterprise, Division for Research, Innovation, and Access to Finance, "Stockholm has a mature value-driven and true international startup ecosystem built on Swedish innovation excellence, equality values, and pay-it-forward culture".
What does the access to capital for startups look like in Sweden? With the success of companies such as Spotify and Skype, several international investors have become interested in Swedish startups. On average, early-stage funding is 1 billion USD, and the ecosystem value is 46 billion USD. 
Is there a path to permanent residence or citizenship? After obtaining the first permit, you may be granted permanent residence if you are able to support yourself through the income of your business and as long as you adhere to the principles and hold the required permissions.
Photo: Rafael Andres, Unsplash


Finnish Start-up Permit 
Finland is well-known for its great quality of life and economic growth, and it also has had a Startup Permit for foreigners from third-world countries since 2018. This gives them the opportunity to enter the Finnish market and reside in the country to set up a business for 2 years. It can also be extended to 4 years on the same grounds on the condition that the business continues and has the potential for fast international growth. 
Revise here more information on how to apply, and set up a business in Finland.
Which fields are currently thriving in Finland? Nowadays, the best opportunities are around the fields of Digital Health, AI, Big Data & Analytics, and Gaming. 
What does the Finnish startup ecosystem look like? There are 4 unicorn startups in Helsinki and 10% of the employment in the country comes from the entrepreneur sector. It is a stable and well-functioning business area for startups to grow.
What does the access to capital for startups look like in Finland? Finland receives the most venture capital per capita in Europe. Startups have access to angels from the private sector as well as funding from public areas such as Business Finland, Finnvera, and others. In 2020, Finnish startups raised around 1 billion USD in investment.
Can I bring my family members to Finland under the Permit? As in many other startup permits, the entrepreneur can also file for their family members if they fulfill the income requirement.
Photo: Tapio Haaja, Unsplash
Skilled Self-Employed Business Permit in Norway
The World Bank ranks Norway among the TOP 10 best countries for Ease of Doing Business, and the country has held this position for years. If you have long-term plans to start and register a company in Norway, you will need to apply for the "Skilled Self-Employed Business Permit". One benefit of setting up a business in this country is that the process is transparent, quick, and completely online. The Norwegian Industrial Property Office can help you protect your idea and patent it if necessary.
Check further information about this visa and its requirements here.
Why start a business in Norway? The capital of the country, Oslo, is one of the main cities where entrepreneurs choose to set up their businesses as they have access to business networks, nature, academic opportunities, and talent gained from the country's top universities.
What does the Norwegian startup ecosystem look like? The startup community in Norway has a particular way of competing through collaboration and through this support, many companies have skyrocketed in local and international markets. Only in Oslo, there are around 50 physical startup hubs from which you can choose to grow your business.
What do I need to start a business in Norway as a foreigner? As a foreign national, you need to get your Norwegian identification number and Norwegian business address, which you can get while you do your business registration at the Bronnøysund Register Center.
How can I finance my startup in Norway? There are several accelerator options in Norway that you can benefit from, plus there are government funds for companies that solve problems around health, education, environment, and social needs. Nonetheless, government funding is usually provided to companies that have already tested their products in the market and have income.
Photo: Jacek Dylag, Unsplash
Related Blogs