📅 Published at 21 July, 2023 & Last updated at 02 November, 2023
5 Questions About Montenegro Digital Nomad Visa
Authored by Paula Vazquez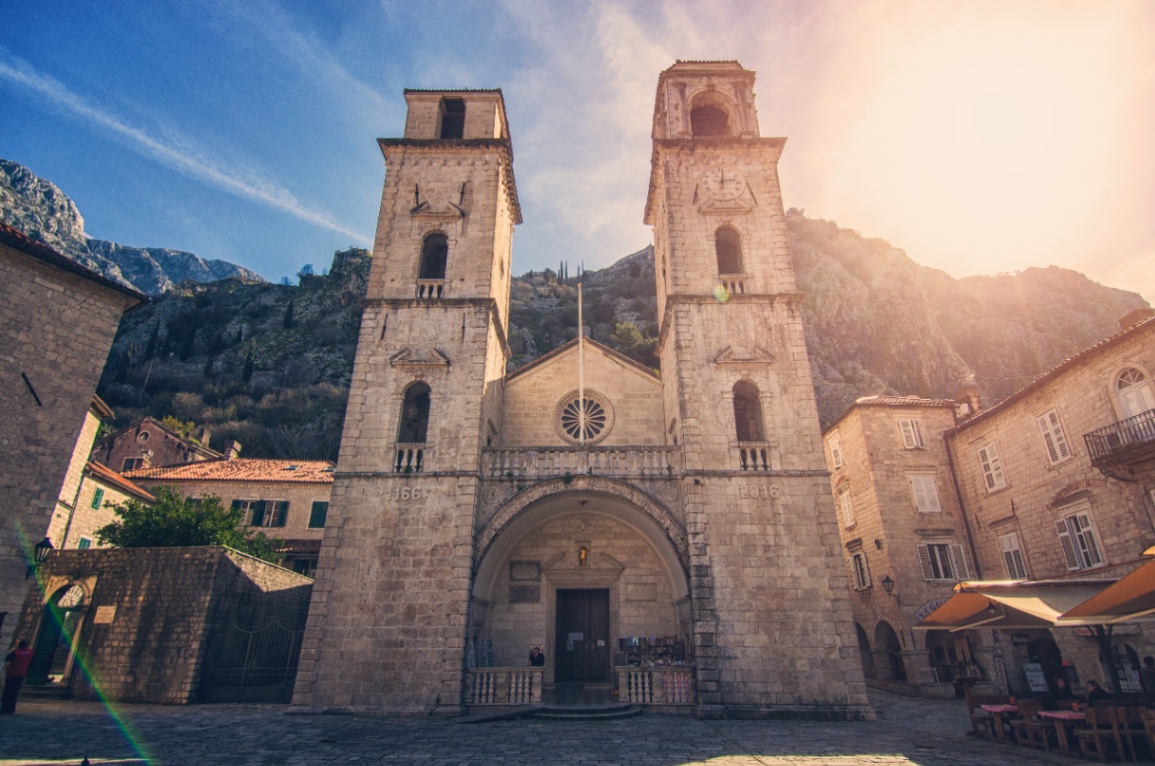 Table of Contents:
Priyanka, our community-verified immigration advisor for Montenegro, hosted an Ask Me Anything for the largest community of digital nomads: Digital Nomads Around the World. In this entry, "Montenegro Digital Nomad Visa: Questions Asked by Nomads", you can learn more about the Digital Nomad Visa Options for Montenegro, as we wait for the official nomad permit to be approved by the government.
Priyanka shared more about herself: "I am Priyanka, an immigration consultant in Montenegro, visadb.io, and this community's verified Expert. After living and working in various countries across 4 continents, I settled in Montenegro. Now I help others with their move to Montenegro."
These are 8 questions asked by digital nomads about Montenegro, the visa options, and the lifestyle of this incredible Balkan jewel⎯answered by Priyanka, an experienced immigration advisor.
To get in touch with Priyanka to get assistance with your visa for Montenegro, start a chat with her here.
Visiting Montenegro
Why is Montenegro a good destination for Nomads?
Montenegro has beautiful nature, low cost of living, fast internet, friendly people, and is not a part of the Schengen Zone while being in Europe. These traits make it ideal for Digital Nomads because they can enjoy a good quality of life, rest their Schengen days, and network with the nomad community of the Balkans.
What is the best time to visit beautiful Montenegro?
The best time to visit Montenegro is between May to October to be on the coast. For winter activities and ski resorts, December to February are ideal.
How long can a U.S. Citizen stay in Montenegro as a tourist? If I want to stay longer, is it hard to get a work permit speaking only English?
U.S. Citizens can enter and stay in Montenegro without needing a visa for up to 90 days as tourists. You can get a work permit speaking only English if you try for seasonal jobs during summer in the tourism sector with hotels, restaurants, resorts, etc. You could try getting a teaching position with one of the few international schools.
However, if you are looking for a year-round stay, you can start a company, and sponsor your own work permit, and stay for a longer duration.
I am looking to leave the Schengen region for 90 days and stay in Montenegro during that time then reenter the Schengen region immediately afterwards. Would either government authority have issues with me doing this?
Depending on the nationality, Montenegro is visa-free for 90 days. It is a common practice for digital nomads to spend their nonschengen days in Montenegro and then go back to the Schengen zone. Besides Montenegro, you can also explore Albania and Serbia which are also in Europe but still not a part of the Schengen area.
Montenegro Digital Nomad Visa
Is there a digital nomad visa for Montenegro?
The Montenegrin government is working on the draft of the Digital Nomad visa. Hopefully, it will be launched soon.
Living in Montenegro as a Digital Nomad
What is the average cost of living in Montenegro?
The average cost of living in Montenegro depends on the location. In general, the rent of a property can start from 250 EUR for a studio or 1-bedroom apartment and goes up to 2000 EUR for fancy places. The utilities can be anywhere between 45-120 EUR depending on the usage. The groceries cost 100-200 EUR per month. The taxi rides within a city are usually 3-8 EUR. Eating out at a cheap restaurant can be between 5-10 EUR in a mid-range restaurant. So, it depends on the season and location.
It is possible to live in Montenegro for 1200 to 1800 EUR monthly including rent per person.
For those who have free entry to Montenegro, can we apply for long-term residency from within the country? And if there's a digital nomad visa, will it give the potential for permanent residency?
Yes, for the nationalities who have 90 days of visa-free entry in Montenegro, it is possible to initiate a residency application from within the country. The final details about the Digital Nomad Visa are not out yet, but based on the latest draft submitted to the parliament for discussion, it has been proposed that the Digital Nomad Visa is eligible to be converted into permanent residency just like any other resident visa.
We will share once the law is passed in parliament and the government announces the finalized details.
Can foreigners buy an apartment and get residency?
Yes, it is possible for foreigners to buy an apartment in Montenegro and get residency through that route.
If you are considering moving to Montenegro, I encourage you to reach out to Priyanka, our community-verified immigration advisor for Montenegro. She can help you assess your options and make the best decision for your individual needs. 
Priyanka Sharma

Immigration & Residency
Montenegro: Visa-D Application Assistance (1 Person)
Visa D Assistance

$ 780 - $ 780

,
The most popular cities you can visit in Montenegro are Tivat, Herceg Novi, and Kotor, and you can also easily travel to other Balkan countries such as Albania, Bulgaria, and North Macedonia. You will not regret spending a few months in this Balkan jewel.
Here are the key points to remember from this article from the AMA hosted by our dear Priyanka:
Montenegro is a great destination for digital nomads because it offers a beautiful environment, a low cost of living, and a friendly community. You can enjoy the beach during the summer and visit ski resorts during the winter. 
The Montenegrin government is working on a digital nomad visa, which would make it even easier for digital nomads to live and work in the country. Meanwhile, there are other visa options available to you, such as the tourist visa or the investor visa. 
If you are planning to stay long-term in Montenegro, you can also open your company to get a D-Visa which will allow you to stay for a whole year. Taxation is also very noble in the country. 
We hope that you have found the questions useful for your next digital nomad adventure. Do not hesitate to keep researching visas in visadb or chatting with qualified immigration advisors to get your permits ready.
Related Blogs