📅 Published at 09 December, 2022 & Last updated at 16 December, 2022
All about the Digital Nomad Residency for Malta
Authored by Andrea Villegas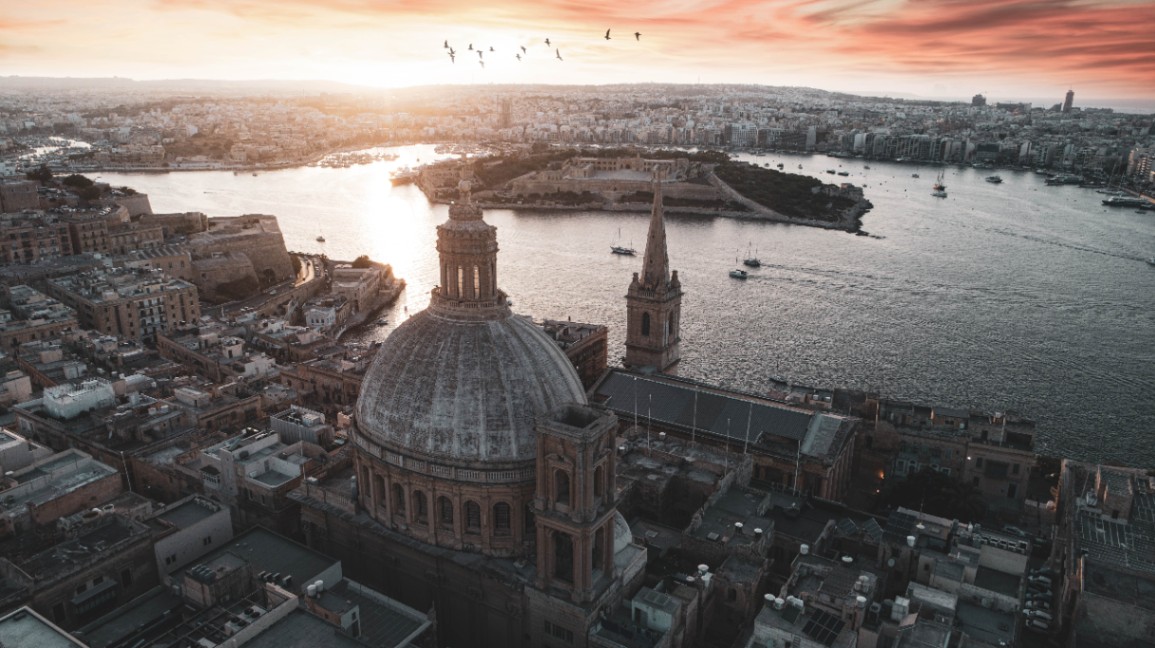 Table of Contents:
If you are looking for a warm digital nomad destination in Europe, Malta is one of your best options as you will encounter an incredible community in this mediterranean country. 
Lucas, our verified immigration expert for Malta, and Danish, visadb's founder and CEO, discussed all the basics of the Nomad Residency or Digital Nomad Visa for Malta in the session "All about the Digital Nomad Residency for Malta". Jump in this article to get the answer to all the important questions about this visa.
How is Malta attracting digital nomads?
Malta has an incredible infrastructure that allows remote workers to offer their services, moreover, there is a large option of coworking and coliving spaces. Malta's people and culture is also really open to travelers from all over the world, and one of the two official languages is English!
A great bonus is that Malta is a warm country in the Mediterranean sea, thus, the surfing community has grown a lot as well. 
Who needs a Tourist Visa for Malta?
Citizens from several countries including the United States, Canada, Australia, New Zealand, Mexico, and more can enter Malta without a visa and stay there for 90 days. 
Does Malta have a Digital Nomad Visa?
Yes, the Malta Nomad Residency was designed for digital nomads and remote workers that want to spend a full year in Malta. It is a type D visa, multi-entry, and it allows you to renew it for an extra 12 months. There are three categories for this residency permit:
Digital Entrepreneur or consultant as long as your business is carried out remotely from your laptop

Remote Workers

Freelancers

What is the corporate taxation in Malta?
The corporate taxes start at around 5% under a Nomad Residency, but after one year your nomad residency expires, and if you want to establish a company permanently, that is a different process and percentage. 
Can I obtain Permanent Residency in Malta with the Nomad Residency?
No, the one year on the Nomad Residency does not count for the years for a Permanent Residency, but there is an option to go on to a new scheme. 
How can I apply for the Malta Nomad Residency?
You can apply for the Nomad Residency 100% remotely. There are no embassies involved, and it is a matter of compiling the documents in Google Drive and submitting them.
If you do not require an entry visa to Malta, then you do not even need to rent the apartment before you arrive in the country. However, if you do need an entry visa to come to Malta, you would need to book your accommodation before you arrive.
You also need to show that you have health insurance. 
On the first stage of the application, you just have to show your identity documents and your proof of income. Once you have a finalized lease contract, if it is that you want to travel to Malta beforehand to find it, you must supply the final documents, and visit the government offices, so that they take your biometrics and issue the card.
If you are a freelancer, you would need to create your application profile and show your sources of income with as much history as possible and, if possible, letters from your long-term clients. 
How many times can I renew the Malta Nomad Residency?
You can renew as many times as long as you qualify with the requirements. You do not need to re-submit the application, you just need to update your status and show that you still have your income. 
Can I apply with my partner for the Malta Nomad Residency?
You can bring your partner and kids; however for each person, there is an extra 300 euro that goes on the minimum income requirement which is 2,700 EUR monthly. 
If you have any further questions, do not hesitate to reach out to Luca or our +100 verified immigration and tax experts and lawyers. We also invite you to watch the video session on the link below. 
Related Blogs