📅 October 06, 2022
Everything About the New Electronic Permit for Europe (2023)
Authored by Andrea Villegas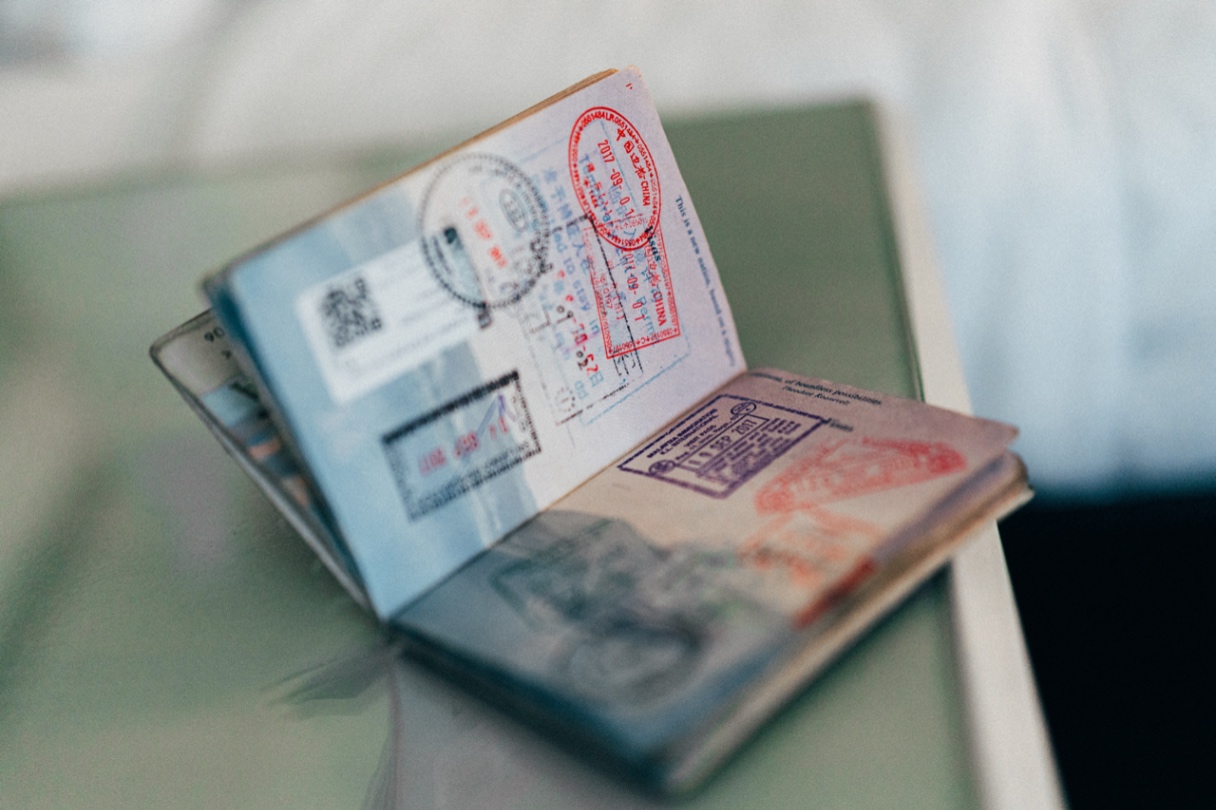 Last Updated: October 2022
The European Electronic Travel Authorisation has been discussed for years, however, there is now a date of release: November 2023. This is everything you need to know about this new permit or visa waiver, for people that do not need a visa to enter the Schengen Area.
What is the ETIAS?
The ETIAS is the Electronic Travel Information and Authorisation Permit to enter countries in the Schengen Area and some others around. Travelers from the 50 required countries need to obtain this authorization if they travel by land, air, or sea.
Important note: the ETIAS is not a visa, but an electronic permit.
When do I need to apply for the European ETA?
From November 2023, you will need to apply for the European ETIAS before you board your flight to the countries listed. It is recommended that you apply at least 30 days before your trip to avoid any issues, but the validation can also take just a few minutes.
It is actually expected that 95% of applicants will receive their valid European ETIAS a few minutes after filling in their information.
You need to obtain the permit if you are traveling for business or as a tourist. If you intend to work, live or study in the selected countries, you need to apply for a long-term visa.
How can I apply for the European ETIAS?
From November 2023, you will be able to apply online from your laptop or phone app in only 10 minutes.
What documents do I need to apply for the European ETIAS?
Valid passport
Valid email address
Valid debit or credit card for paying the necessary fees
Answer a series of questions about health, criminal background, previous trips to Europe, trips to risky international areas, and family.
How much is the European ETIAS?
Authorities have said that the new electronic permit will cost only 7EUR.
How long is the European ETIAS valid?
This authorization will be valid for 3 years, and it will be multi-entry for 90 days in a period of 180 days.
For which countries do I need to get the ETIAS?
Besides all the countries from the Schengen area, also Bulgaria, Croatia, Cyprus, and Romania are expected to join the EU soon.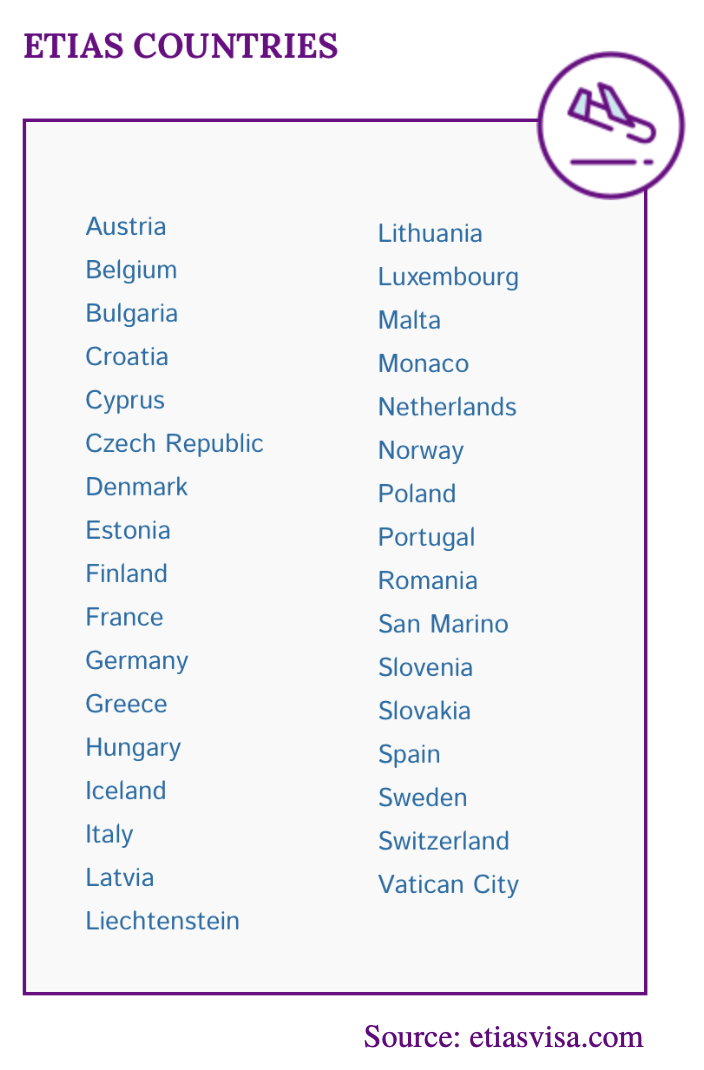 Which countries need travel authorization for Europe?
Albania
Antigua and Barbuda
Argentina
Australia
Bahamas
Barbados
Bosnia and Herzegovina
Brazil
Brunei
Canada
Chile
Colombia
Costa Rica
Dominica
El Salvador
Georgia
Grenada
Guatemala
Honduras
Hong Kong
Israel
Japan
Kiribati
Macao
North Macedonia
Malaysia
Marshall Islands
Mauritius
Mexico
Micronesia
Moldova
Montenegro
New Zealand
Nicaragua
Palau
Panama
Paraguay
Peru
Saint Kitts and Nevis
Saint Lucia
Saint Vincent
Samoa
Serbia
Seychelles
Singapore
Solomon Islands
South Korea
Taiwan
Timor Leste
Tonga
Trinidad and Tobago
Tuvalu
Ukraine
United Arab Emirates
United Kingdom
United States of America
Uruguay
Vanuatu
Venezuela
Do Americans and Canadians need a visa for Europe?
From November 2023, Americans will be required to fill in the ETIAS, travel information, and authorization permit to enter Europe.
Why does Europe have a new visa?
The ETIAS, not a visa but a travel authorization, was originally approved in 2016 with the purpose of improving security and avoiding threats in the area for residents and visitors alike. It also has the goal to prevent any possible epidemics.
Which background check will be performed to get the new European ETIAS?
Several databases will be checked including the Schengen Information System (SIS), Europol data, the Interpol SLTD and TDAWN, etc.
You can find more information in the official memo here, but we will keep updating this page as soon as new information keeps coming out.

Related Blogs