📅 December 06, 2022
How to acquire Permanent Residency in Malta
Authored by Andrea Villegas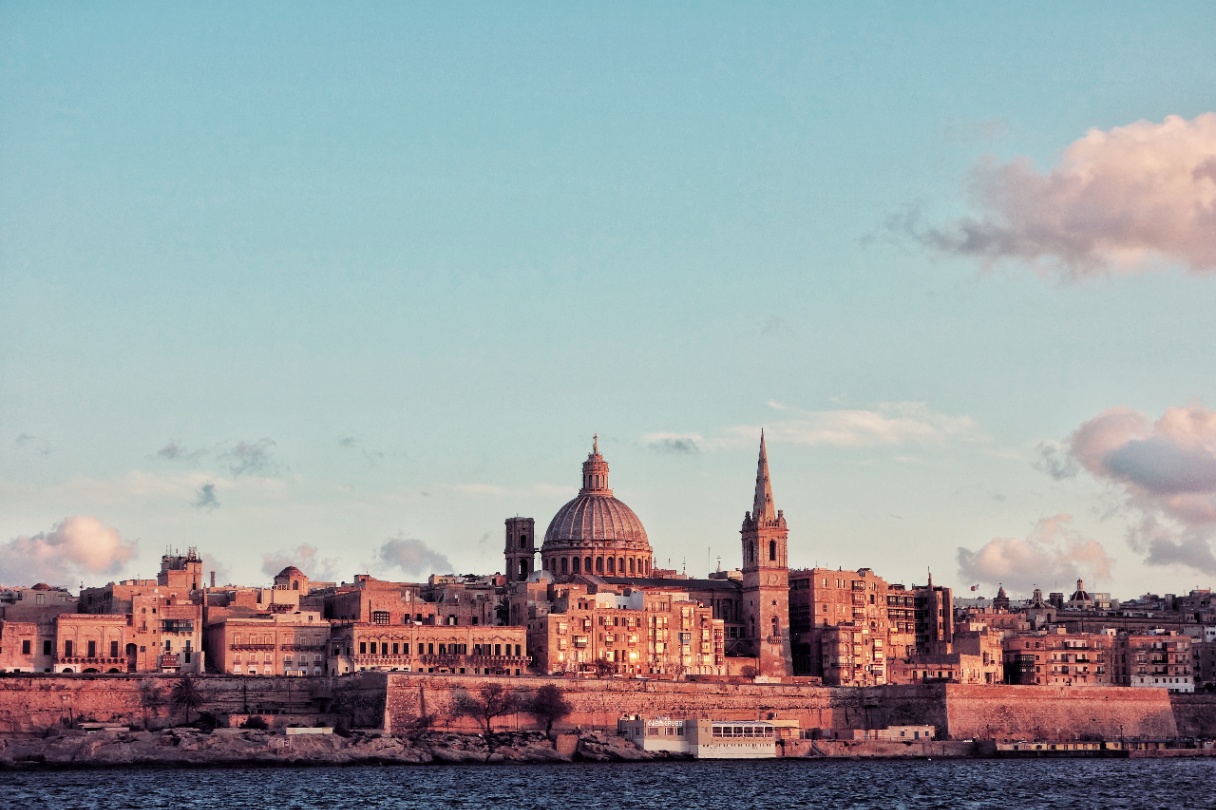 Malta is an incredibly beautiful country situated in the Mediterranean sea. It has a rich history, culture and architecture, but lately it has also become a top choice for second passport acquisition and investments.
In the session "how to acquire Permanent Residency in Malta", Ryan, a verified investment and immigration expert, and Danish, visadb's CEO, discussed the basics of the most attractive Residency-By-Investment program in Europe.
Why is Malta an ideal country for expats and digital nomads?
There are several reasons why Malta has become so popular for immigration matters. Here we list a few for you:
Malta is actually one of the world's biggest online gaming communities which brings a huge expat community in the country of over 35,000 people.

There have recently been many brilliant pro-business government policies.

Most of the population speaks perfect English.

Malta is one of the safest countries in the world.

Fun Fact: You can grow Cannabis in Malta legally.

Malta scores high in the global education system.
Is it easy to apply for Malta's Permanent Residency?
In general, for all visa options for Malta, the process is stream-line. You know exactly how your process begins, is carried out, and when you will complete it.
What are the main benefits of Malta's Permanent Residency?
Malta's Permanent Residency Program is a process that lasts approximately a maximum of six months but it might be as little as one month depending on your case. These are some of the main benefits of the program:
You can do the process 100% remotely without visiting Malta.

You get an indefinite permit that you do not need to renew.

You can bring your spouse, kids, parents and grandparents with you.

You have the right to work in Malta and move around in the Schengen Area.

It is the lowest capital outlay program in Europe for Permanent Residency.

One of Malta's official languages is English. The other one is Maltese.
What are the main requirements to apply for Malta's Permanent Residency?
Malta's Permanent Residency's main requirements are:
Showing 500,000 EUR in business or real estate assets, 150,000 EUR of which need to be liquidated as this is the program's total cost in 5 years.

Having a clear criminal background from your country of residency.

You need to pay 10,000 EUR for your application fee upon approval.

You need to take up

health insurance

valid in Malta.

You need to show documents that prove you have a place to stay in Malta.

Once your residency is approved, you need to visit Malta so your biometrics can be taken.
If you need further help with your application, do not hesitate to reach out to Ryan for assistance below.
Jon Green

Immigration & Residency
Malta Permanent Residence Programme (MPRP)
What is the path to acquire Malta's Citizenship?
Once you have resided in Malta for four consecutive years, you can qualify for Malta's citizenship.
Do I have to pay tax in Malta if my business is registered in another country?
Your permanent residency is not going to affect your tax residency.
We hope these facts and information are useful for your consideration of Malta as a new residency. Remember that you can watch the complete session in the video below.
Related Blogs