📅 Published at 09 December, 2022 & Last updated at 16 December, 2022
How to move to Montenegro as a Digital Nomad: a full guide
Authored by Andrea Villegas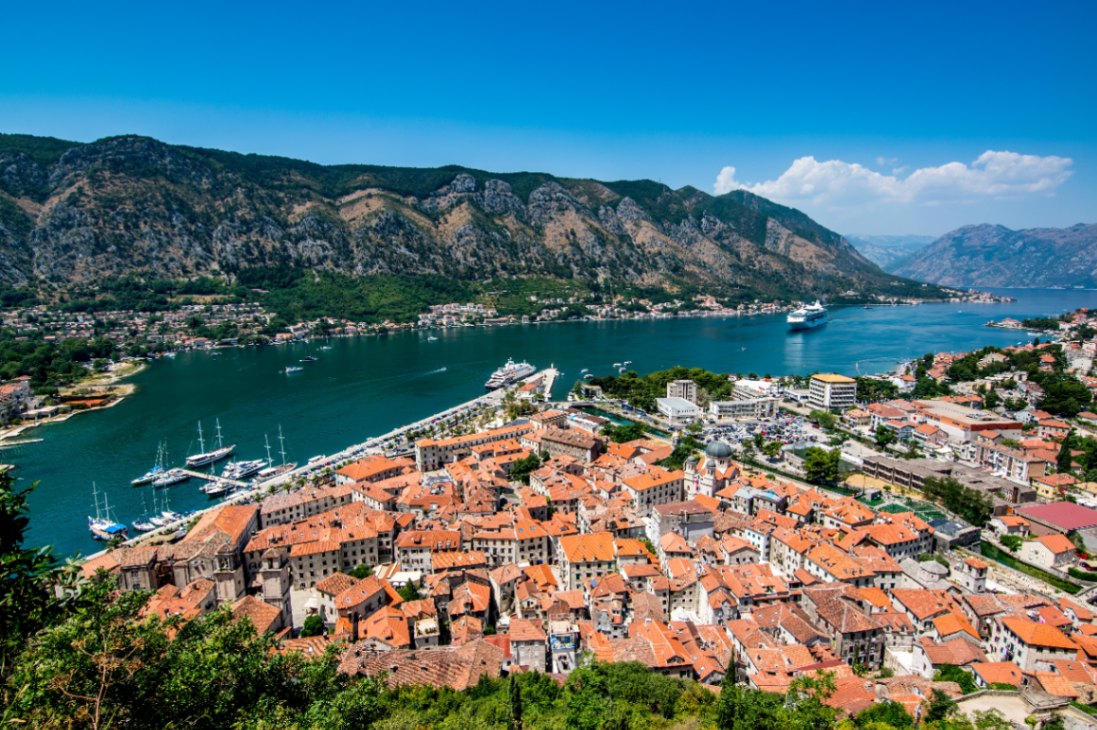 Table of Contents:
Montenegro is a beautiful Balkan jewel with breathtaking nature, several expat and nomad groups, cheap cost of living, and incredible countries surrounding its borders. 
Priyanka, a verified immigration expert from Montenegro, and Danish, visadb's founder, discussed everything about the "D" visa also known as Temporary Residency in the live session "How to move to Montenegro as a Digital Nomad: a full guide". Here we share with you all the relevant information about this amazing residency permit option, unlike several others in Europe.
Why is Montenegro becoming so popular for digital nomads and expats? 
One of the reasons is that Montenegro is a leading candidate for integration in the European Union, as it is expected for 2025. The government has also changed and done new initiatives and collaborations with Estonia, Slovenia, and Poland to digitalize the country. 
From the digital nomad perspective, it has incredible nature, great internet speed and a low cost of living. 
Who needs a Tourist Visa to enter Montenegro?
Travelers from the United States and Canada as well as many European countries do not need a visa and have free access for 90 days. 
If you have a valid visa for Schengen countries, you instantly have a 30-day free visa for Montenegro. 
Does Montenegro have a Digital Nomad Visa?
No, currently Montenegro does not have an official digital nomad visa, but it is expected to be approved some time in 2023.
Which visa options are there for Montenegro?
One of the most popular options is the Temporary Residency Visa which you can obtain based on the fact that you open a company and hire yourself as the director, which is a very straightforward process. This is a very attractive choice for digital nomads because taxation is really low, approximately 9%. 
Directors of the company are not required to be in the country for 11 months per year.
What are the requirements to apply for Montenegro Temporary Residency?
A passport that is not expiring for the next six months.

A police verification certificate, and in the case of US citizens, an FBI criminal check record. This document needs to be apostilled.

Your education degree or high school diploma. 

You only need one euro as the share capital to begin with. 

You need to be in the country at least for 9 months so that you can renew the residency permit. Immigration might make an exception for you if you report that you are traveling for working matters.

After five years on a Temporary Residency, you can apply for the Permanent Residency. 
Priyanka Sharma

Immigration & Residency
Montenegro: Visa-D Application Assistance (1 Person)
Visa D Assistance

$ 780 - $ 780

,
What are the tax rates in Montenegro?
The corporate tax rate is 9%, but if you are earning upwards of a certain amount, you have to pay higher, but most people qualify for nine percent. For personal income tax, from 2022, from up to 700 EUR, it is 0%, but it can go up to 9 or 15% according to your quantity received. 
What is the official language in Montenegro?
The official language is Montenegrin, and it is used for all government documentation. All the documents you submit need to be officially translated and notarized. In everyday life, several people speak English. 
Does buying property help you get a residency in Montenegro?
By buying a property, you are able to renew your Temporary Residency for five years, and then if you have met the minimum stay requirement in the country which is 11 months in a year, you can get a Permanent Residency.
What is the cost of living in Montenegro?
The cost of living in Montenegro is really low. Roughly a small studio cost for rent is around 200 euros on a long term lease. Montenegro also has state health care as well as private, and they both run paralelly. If you open a company and you pay contributions in taxes, you are covered by the state health care. 
Do I have to pay income tax on the salary I take from my company in Montenegro?
Yes, you have to pay income tax because dividends are a different category from salary and corporate tax.  
Montenegro is a beautiful country that has it all and is waiting for you. You can take this Temporary Permit also known as "D" Visa. Feel invited to watch the complete session with Priyanka and Danish below. 
Related Blogs