📅 Published at 12 November, 2022 & Last updated at 20 December, 2022
Italy Visa Options for Digital Nomads and Remote Entrepreneurs
Authored by Andrea Villegas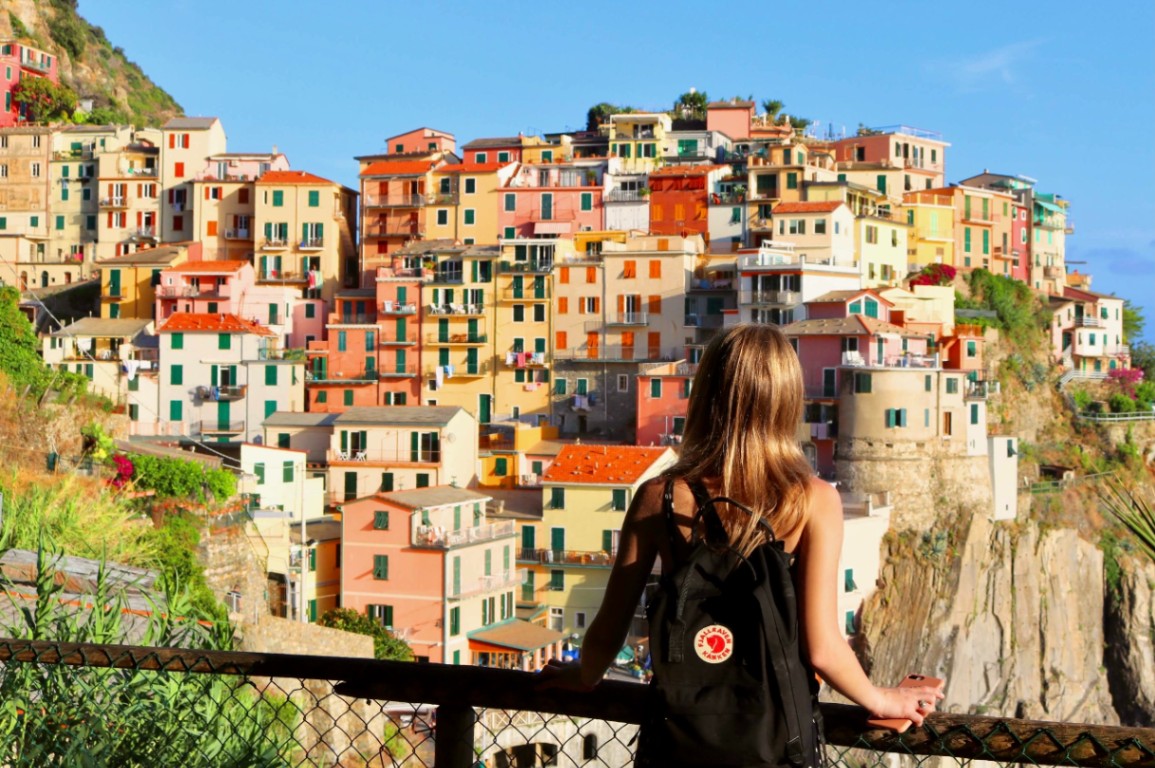 Table of Contents:
Italy has delicious food and beautiful sights, and the country has many visa options that allow you to visit for the long-term. Giancarlo, an Italian immigration expert, co-hosted the amazing session "Italy Visa Options for Digital Nomads & Remote Entrepreneurs" with Danish, visadb.io founder, to tell us more about what visa options digital nomads have for this incredible nation.
Why are retirees and remote workers relocating to Italy?
One of the main reasons why retirees and remote workers choose to move to Italy is the great food, climate and landscapes of beaches and mountains. Plus, you can find several regions with different lifestyles, so depending on the area of Italy, you may find yourself living a more agitated lifestyle in the city or relaxing in the countryside.
Who needs a tourist visa for Italy?
It depends on your country as Italy is part of the Schengen area. If you come from a country that has an agreement with these countries, you do not need a visa and can enter the territory for 90 days within a period of 180 days. Otherwise, you will need to apply for a tourist or business visa. 
You can see if you need a tourist entry permit for Italy on the official government website.
What are the long-term visa options for Italy?
Italy currently offers around 21 visas for, amongst other reasons, work, family, religion and retirement. They are divided in two different categories: work and non-work reasons. 
If you would like to apply for a visa for working in Italy, you need to have a job offer. The company must apply for pre-authorization and when the government gives you the permit, then your employer can start the process for the actual visa.
Can I register a business as a foreigner in Italy?
Yes, for example, you can apply for a Startup Visa, a new program in which you invest a minimum of 50,000 EUR in your startup with a concrete business plan or an innovative idea that you have to present to the government. The authorities will then analyze your application and approve or reject your project. 
Every year, there is a limited number of visas that are issued for entrepreneurs and self-working employees or freelancers.  
You need to have a solid business plan and have the 50,000 EUR available in your bank account or funded by a government or investor. You must also prove that you have earned at least 6,100 EUR of income in the last year to prove that you can support yourself in Italy. As with most visas, you must obtain health insurance and prove that you have adequate accommodation in Italy for the period of your residence permit.
You must commit with a signed letter stating that you can invest the required amount in your startup, and once you open your business, you must deposit it into your new Italian bank account to show it to the government so they can confirm your visa.
What is the duration of the Startup Visa for Italy?
You have one year to enter Italy with an approved visa, but once you have crossed the border you only have 8 days to apply for a residence permit. You must report to the police station and provide all necessary details. You will be given a receipt with the date of an appointment to return for your physical ID which will take 3 to 6 months to be issued. 
You then get a 2 year residence permit, and if you keep having all the requirements, you can renew the permit. After five years, you can get a permanent residence in Italy.
What Italy visa options are there for digital nomads?
Italy will soon have two different visa categories for digital nomads: one called "digital nomad visa" and the other called "remote worker visa". The first is aimed at freelancers or professionals who are self-employed, have their own income and wish to become a resident in Italy. This permit is valid for one year with the possibility of renewal and obtaining permanent residency.
The "remote worker visa" actually aims for those employees that can work remotely for a company established outside of Italy as long as the business does not have any will of establishing themselves in the country. Both permits require you to meet minimum income, education, type of occupation, and other requirements. The Italian government has yet to publish and officially certify these visas.
What is the Passive Income Visa for Italy?
The Passive Income Visa was intended for retirees, but there are ways to get this permit to live in Italy without actually being retired. You just have to prove that you have passive income that exceeds the threshold of 31,000 EUR per year.
Among other requirements, you must also have accommodation in Italy and health insurance that covers you in the territory. This can be any type of passive income, such as the rent you receive from a property outside of Italy or a pension from a government or other entity. Another option is to have dividends from one or more companies. The only income that is not accepted as passive is wages or other work-related money and savings.

What happens if my visa for Italy is rejected?
You must receive a formal refusal explaining why your visa will not be accepted and you can always hire a lawyer in Italy to appeal the decision. 
Some visa denials are discretionary, so the government is not required to provide you with an adequate answer as to why your application was denied.
If I buy a property in Italy and get the Elective Visa do I pay taxes?
It depends on what type of income it is. When you buy a property in Italy, you pay Italian property taxes. On your income, it depends if it is a pension or if Italy has a bilateral agreement with your country and you can avoid double taxation. 
What is the Investor Visa for Italy and what are the requirements?
You can invest in Italy under the Investor Visa in four different ways. 
You can invest 250,000 EUR in an Italian startup that is already running.

You can invest 500,000 EUR in an Italian company, either open or quoted.

You can invest 2 million EUR in Italian bonds. 

You can make a philanthropic donation of one million euro into a governed-backed project.
You will be issued a permanent residence permit to enter Italy and you will be able to choose whether to establish your residence in the country or to stay only for two years.
We hope you find this information useful and a tremendous boost for your move to Italy. Feel free to watch the full video below.

Related Blogs