📅 March 14, 2023
Mobile Connectivity in Portugal: Digital Advances and Challenges
Authored by Diogo Quiterio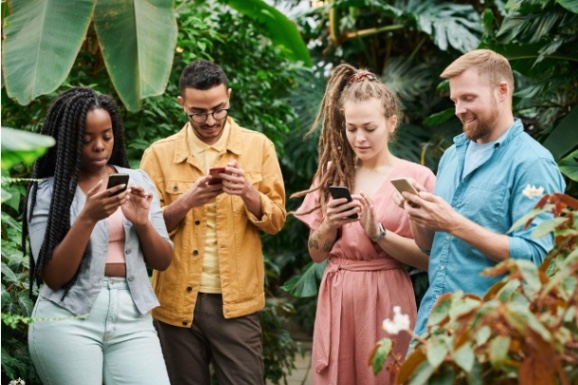 People's communication, employment, and access to information have all been transformed by mobile networking. Mobile connection has become a vital tool in Portugal for both consumers and enterprises. The government has made considerable strides in terms of boosting cell coverage, increasing internet speeds, and fostering digital inclusiveness. Nonetheless, hurdles have to be overcome in order to ensure that all residents have access to dependable and inexpensive mobile connections, since uncovering the best available communication packages has been a real deal.
Mobile Connectivity Advancements
Portugal has a well-developed mobile infrastructure, with widespread 4G and 5G coverage. The National Communications Authority (ANACOM) reports that 98% of the Portuguese population has access to 4G, and the country is on target to attain statewide 5G coverage by 2025. Because of its widespread coverage, mobile connection has become a significant engine of economic growth and social development.
In addition to coverage, mobile internet speeds in Portugal have greatly increased in recent years. Portugal ranks 29th in the world for mobile internet speeds, with an average download speed of 65.55 Mbps, according to the Speedtest Global Index. This has allowed Portuguese individuals to use mobile connections for a variety of purposes, including video streaming, online gaming, and remote work.
Also, mobile connection has been critical in increasing digital inclusion in Portugal. Portugal ranks 12th in the EU in terms of digital inclusion, as measured by the proportion of the population that uses the internet on a regular basis, according to the European Commission's Digital Economy and Society Index (DESI). Mobile devices have become a significant tool for those without fixed broadband or who live in rural or remote locations.
Mobile Connectivity Difficulties
Despite developments in mobile communication, there are still issues in Portugal that must be addressed. One of the most significant difficulties is the cost of mobile services. According to an ANACOM survey, cellphone prices in Portugal are higher than the EU average, with higher-speed plans being particularly expensive. This can be a barrier to entry for low-income households that cannot afford the cost of mobile services.
Another issue is the poor quality of mobile services in some places, especially in rural or distant locations. While cell service is widespread throughout Portugal, there are still some regions with poor signal quality and sluggish internet connections. Those who reside in these places may be unable to access internet services or work remotely, which can be a substantial obstacle to digital inclusion.
Lastly, there are worries regarding how mobile connections may affect public health. While the scientific data on mobile radiation's health impacts is equivocal, some studies have shown that long-term exposure to mobile radiation may raise the risk of cancer and other health issues. This has prompted requests for additional studies into the health implications of mobile connection as well as the establishment of public health policy.
Mobile connectivity has become an indispensable tool in Portugal, allowing individuals to access information, communication, and online services. The government has made considerable progress in terms of boosting cell coverage, increasing internet speeds, and fostering digital inclusiveness. Yet, there are still issues that must be addressed, such as mobile service pricing, rural service quality, and worries regarding the health consequences of mobile radiation. Solving these issues is critical to ensuring that all citizens have dependable and inexpensive mobile connectivity and can fully engage in the digital economy and society.
Related Blogs