📅 March 17, 2023
How to become a Paraguay Tax Resident in 2023
Authored by Visadb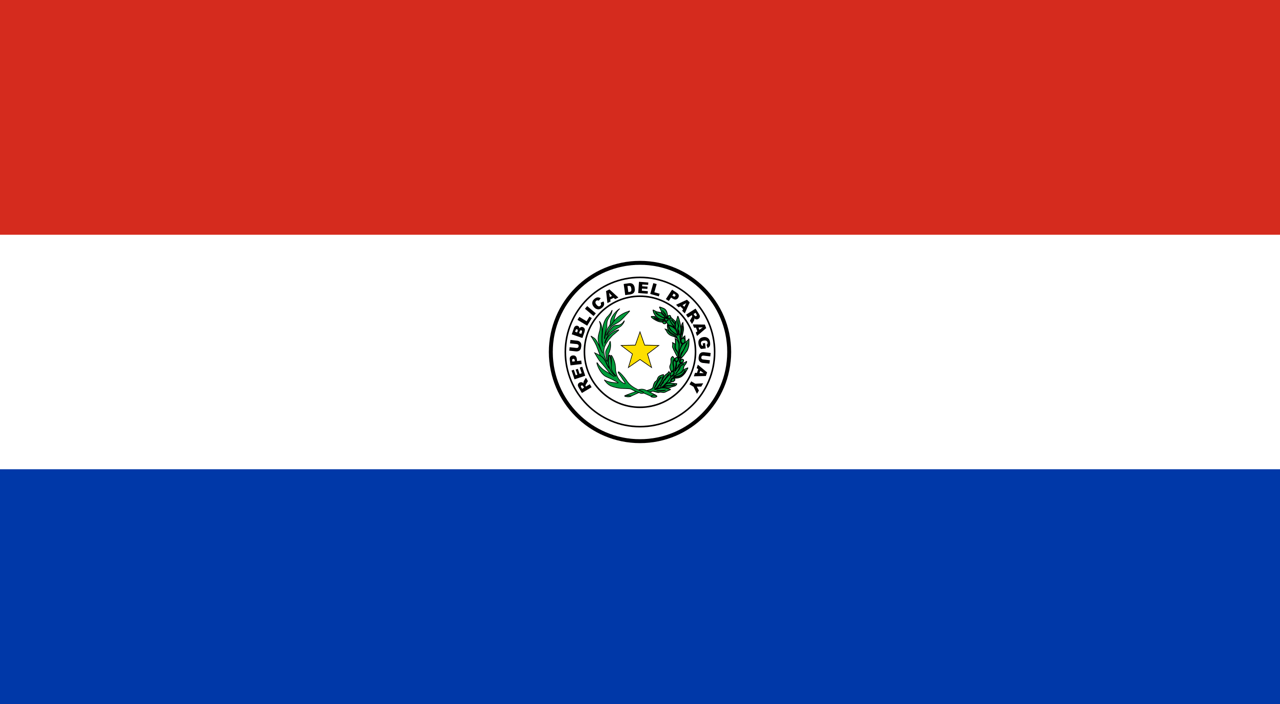 Paraguay is a hot topic in the digital nomad community because they have a no tax* on foreign-sourced income policy.
Natalia, a verified expert from Paraguay, and Danish, visadb's CEO, had a session to explain the process and answer nomads' questions. In this blog entry, you can find everything you need to know about "How to become a Paraguay Tax Resident in 2023".
Paraguay Immigration Law Change
Why and when did Paraguay change its immigration law?
Paraguay's law change started in October 2022; however, authorities did not explain the reason behind the changes in immigration policies.
The law had not changed since 1997.
How did Paraguay's immigration law change?
You must now apply for a temporary residency first. Before, you could get permanent residency straightaway with your university degree or a deposit of $5000 USD.
Once you apply for temporary residency, you will get a Paraguayan ID, also known in Spanish as "Cedula".
After two years, you can apply for permanent residency.
Important note: You can still get your Tax ID with your temporary residency ID.
Paraguay Temporary and Tax Residency Application Process
What documents do I need to apply for Paraguay's residency?
To apply for Paraguay's temporary residency, it is key that you have the following documents:
A birth certificate
A marriage certificate (if it applies to you)
A criminal record from your home country or the country where you have been living for the past three years. The criminal record must not be older than six months.
It is important that you apostille your documents and translate them into Spanish. If you are a citizen of the United States, you can get your documents apostilled remotely with the help of one of our verified experts.
Where should my criminal record be from if I am a digital nomad?
The criminal record can be from your country of origin or where you have lived for the past three years. With the second option, you must have an ID that is three years old, so that you can prove that you have been in that country for this period.
Otherwise, you should apply with your country of origin document.
Which document is a criminal record if I am from the United States?
If you are from the United States, you must get an FBI criminal check. Remember that if you intend to apply for Paraguay's residency, you must apostille and translate it.
How long do I have to be in Paraguay to become a resident?
To complete the process of temporary residency in Paraguay, you only need a short visit of three days. After four months, you will be getting your residency.
Our verified expert Natalia can DHL your documents to wherever you are.
When does my Paraguay residency take effect?
You become a Paraguay resident four months after you apply when you get your Cedula (ID). Remember that the Cedula is different from a Tax ID. The Cedula is the indicator that you are now a resident.
How much is it to apply for Paraguay's Tax Residency with the help of a verified expert?
Visadb.io and Digital Nomads Around the World have a special package.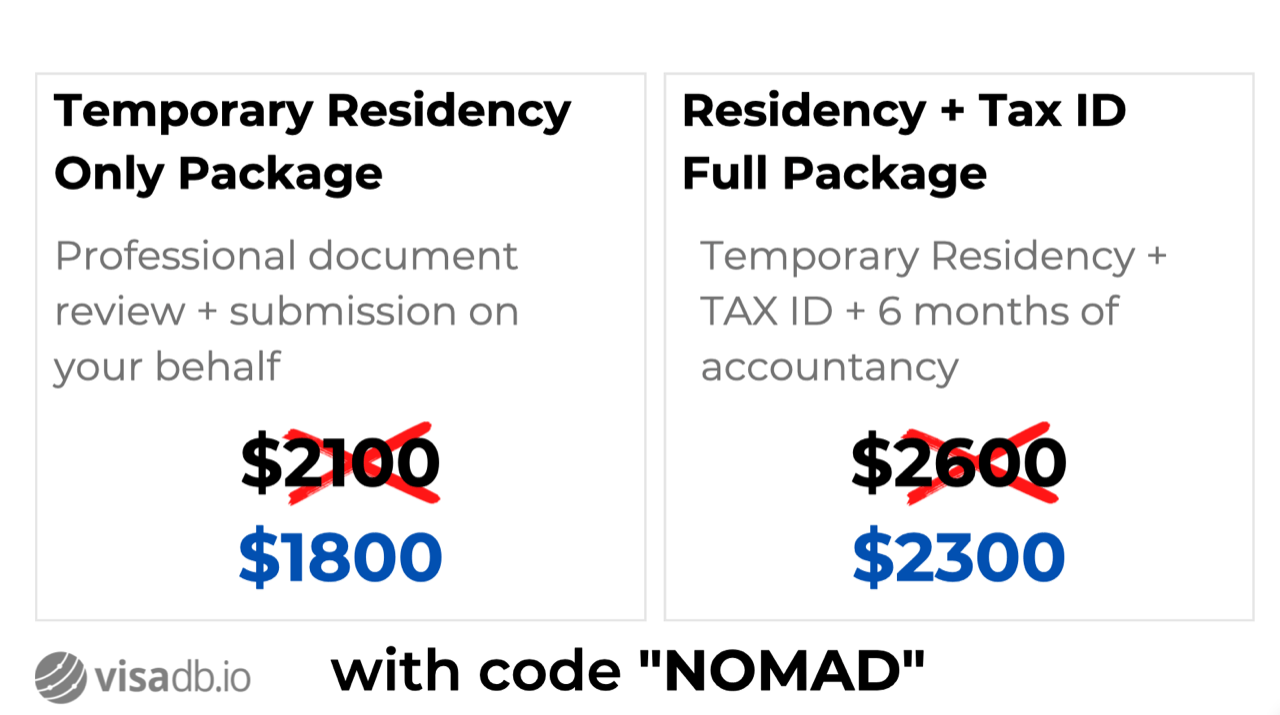 Paraguay No Tax* Residency
Do I have any obligations as a Paraguay Tax Resident?
Yes. Even if you do not have any bank movements or receive any income in Paraguay, every month you have to report for VAT. This is to maintain a healthy tax record, even if you do not have income and do not need to pay taxes.
Can I apply for Paraguay's Tax Residency remotely?
No. You must make a short trip to Paraguay because they need to take your biometrics.
What income is taxable in Paraguay?
If you do not bring money into the country, it is not taxable. To say, if you do not have any income in or from Paraguay. Even if you generate activities inside Paraguay for clients abroad, you have to pay VAT.
VAT in Paraguay is 10% which is still a reduced quantity related to other countries.
Can I open a Wise account in Paraguay?
Unfortunately, Wise does not offer debit accounts in Paraguay yet.
Can I get a Paraguay Tax ID if I am a temporary resident?
Yes, you can acquire your Paraguay Tax ID if you are a temporary resident in Paraguay. The process is carried out with your Cedula (ID).
How long does it take to get a Paraguay Tax ID?
Once you are a temporary resident, a process that takes four months, you can get your tax ID in five days.
Paraguay Permanent Residency by Investment
Can I get Paraguay's Permanent Residency by investment?
Yes. You can get Paraguay's Permanent Residency by investment. You have to invest 70,000 USD in real estate or with a business plan and demonstrate with a bank statement (from Paraguay) that you have the money in the country.
Paraguay Visas
Which countries require a tourist visa to enter Paraguay?
Countries such as Canada, the United Kingdom, New Zealand, Australia, and the United States can get visas on arrival, and they can only land in the country with a valid passport.
Other citizens, from countries such as Pakistan, Vietnam, and others, must apply for a tourist visa from their country of residence.
Can all nationalities apply for Paraguay Residency?
Yes. However, for some nationalities such as Russian, South African, Pakistani, and others, it is more complicated because they have to apply for a special visa from their home country.
We hope that these FAQs about how to become a Paraguay Tax Resident in 2023 are useful for you. Do not hesitate to reach out to Natalia to learn more or start your process.
References:
Ley Nº 6984 / DE MIGRACIONES - Updated October 2022
*No Tax Residency comes from the fact that Paraguay does not tax foreign-sourced income, to say, anything generated outside Paraguay.
Disclaimer: Visadb.io does not engage in or promote any practices that violate the tax laws or regulations of any country. We do not condone tax evasion or other illegal activities that could put our community at risk of legal or financial penalties.
Related Blogs