📅 July 21, 2022
How to register a business remotely in the US as a Digital Nomad
Authored by Danish Soomro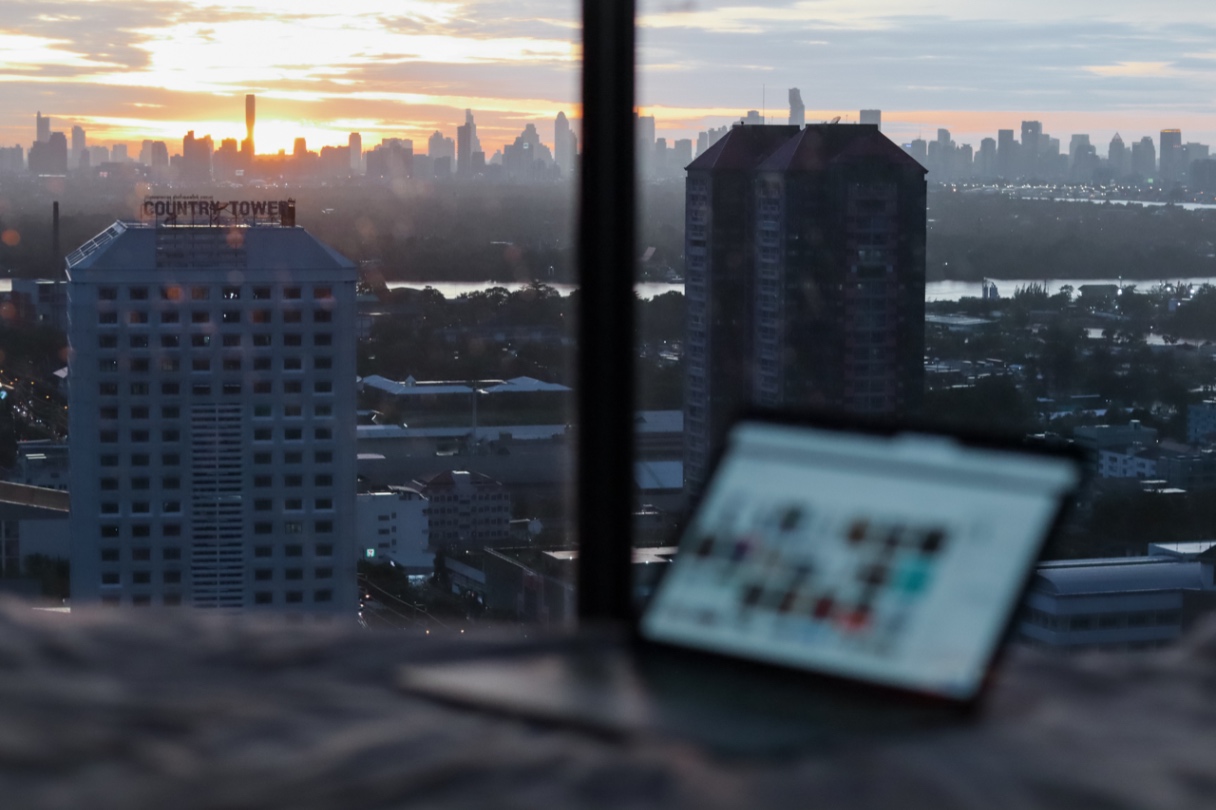 Last week I had a community webinar to share with you my experiences registering two companies in the United States as a non-resident in Wyoming and Delaware.
Opening an online business or becoming a freelancer is exciting but also necessary to optimize it for our digital nomad lifestyle, and taxes, protect yourself from liability, and manage your finances better.
I shared five points and criteria that digital nomads and remote entrepreneurs should consider when opening an online business: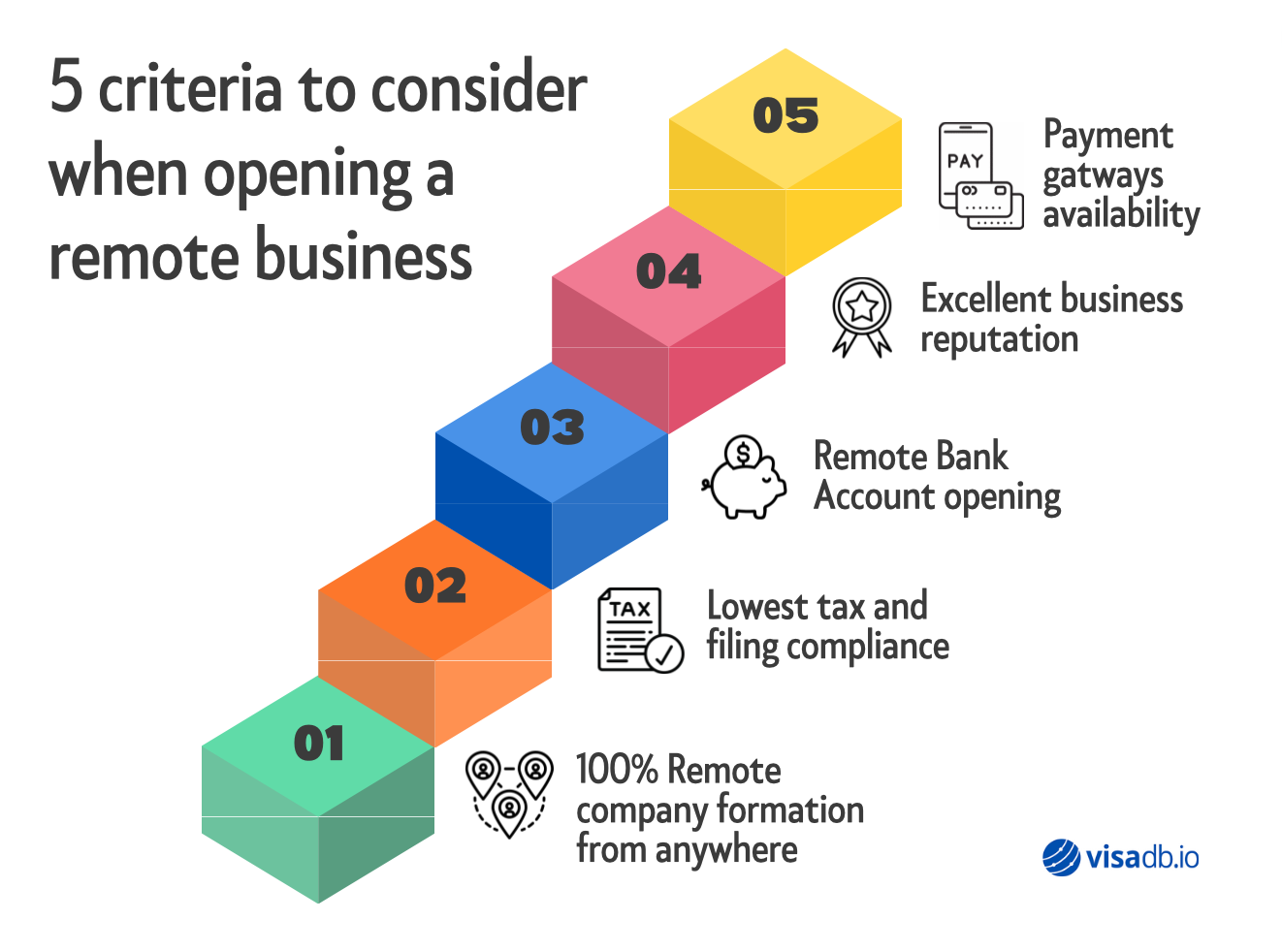 United States LLCs hit all 5 points.
One of the best things about registering a business in the US is that you do not need to be a citizen, resident, or have any visa. This means anyone from anywhere can do it. Another good reason is its reputation and investor attractiveness. This is what makes it one of the best choices for digital nomads, freelancers, and remote entrepreneurs.
What are the steps to register an online business in the United States?
1. File for incorporation
2. Apply for EIN (Business tax number)
3. Get a bank account
4. Start trading or apply for a merchant account
5. Make a business website, and email, and set up social media profile.
What are some resources that you can use for opening your US LLC 100% remotely?
1) Company Registration Service, Firstbase: They will file your incorporation and get your EIN Number 100% remotely in 2 easy steps for only $399. Check out more here.
2) MyCompanyWorks Service: Another great cost-effective service is MyCompanyWorks. They have a team in Wyoming that helps you register your LLC. Their packages are amazing and you can get a comprehensive service for $179 USD. Fill out their form today.
3) Doola: Form your US LLC, C-Corp, or DAO LLC from anywhere: Doola is as well one of the best service providers to register your Wyoming LLC. For $197, plus state fees, you can get your business EIN, a virtual mailbox, assistance to open a bank account, and registered agent service for a whole year. Start your process here.
4) Free Business Bank Account, Mercury: You can open a 100% Free US Business Bank Account without SSN and 100% remotely from anywhere. The best part is that USD wire (both international and national are absolutely free). Get $200 back in cash after using $2K in your account within 90 days with the link below.
Sign up for your account to secure this promotion here.
Requirements for opening a US Business Bank Account Remotely:
1. Passport Copy upload
2. EIN certificate upload (which Firebase will get you). *Mercury is a fintech, not a traditional bank but they offer FDIC-insured bank accounts like Wise and others.
How long does it take to have my US LLC Business running?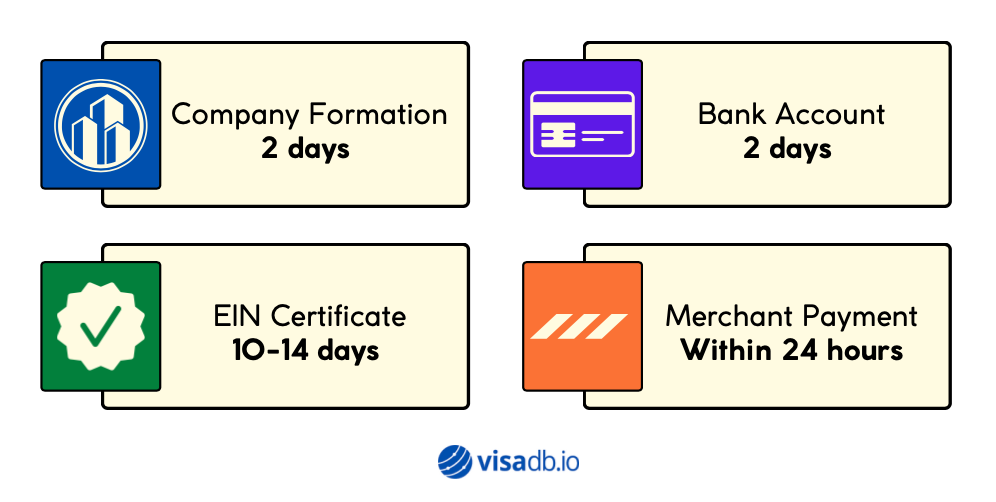 I hope this is useful information in your entrepreneur and digital nomad journey, and do not hesitate to contact me if you have further questions.

Related Blogs