📅 January 24, 2023
10 International travel packing tips [from experts]
Authored by Paula Vazquez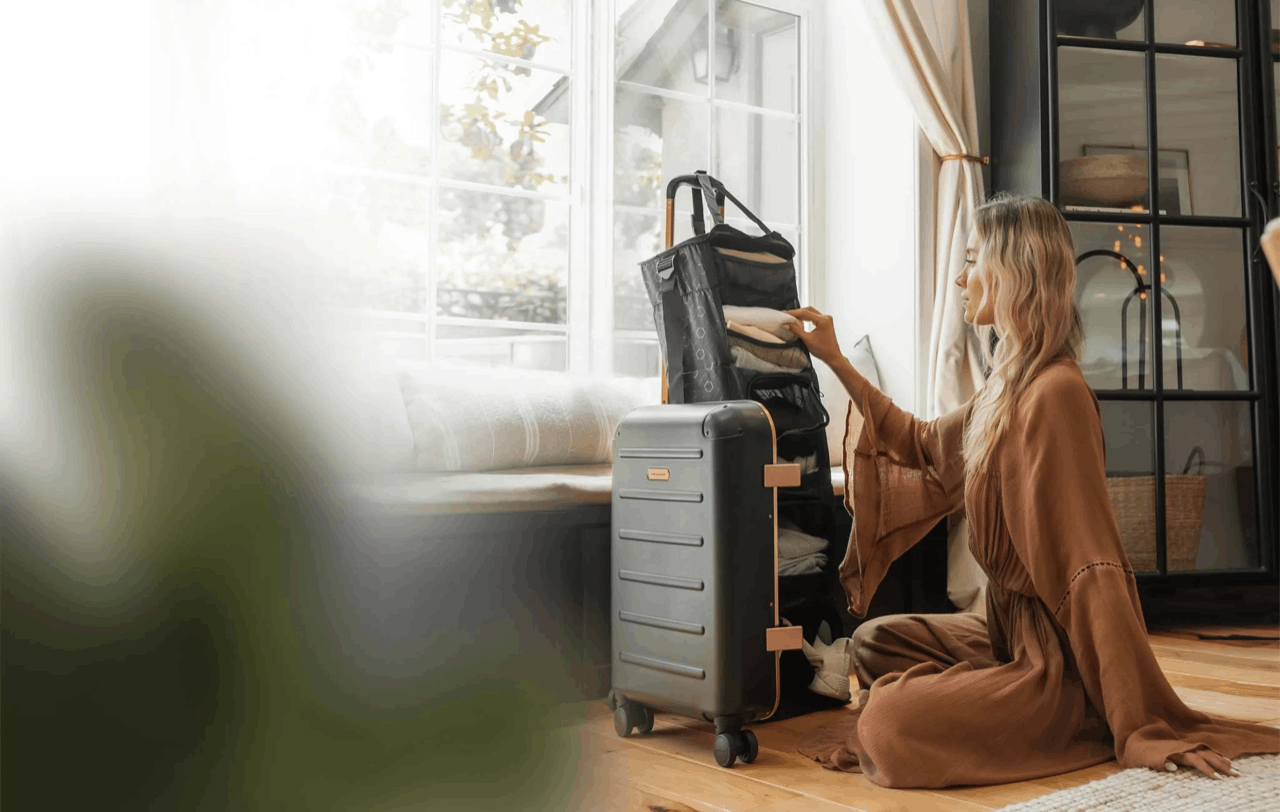 Traveling abroad is an exciting and enriching experience that allows you to explore new cultures, meet new people, create unforgettable memories, and even get to know yourself better.
Packing for a trip, however, can be challenging whether it is a weekend getaway or a long-term adventure. There are so many things to consider, from the destination's climate and culture to the activities you have in mind, but, with some planning and a few key tips, you can make the most out of your packing process and space.
This is why we have compiled the best 10 international travel packing tips from experienced travelers and digital nomads.
These are 6 packing tips that you can consider for any kind of trip:
Buy toiletries at your destination
It is important to consider that many toiletries can be bought upon arrival, especially if you are going to be there for more than two weeks. While it is good to be prepared, many common items like shampoo, soap, and razors can be easily found at your destination. This can save space in your luggage, reduce the need to pack heavy items, and even avoid any hassle during security checks.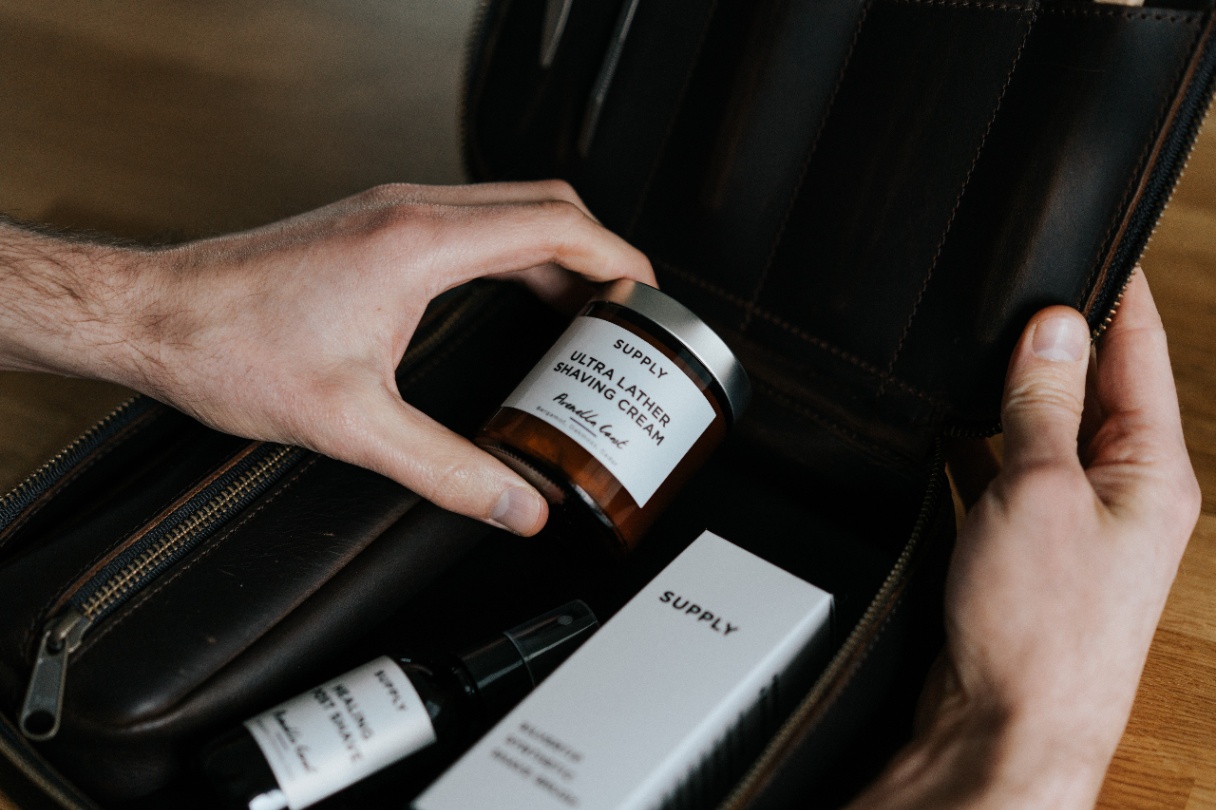 Take 2-in-1 products instead
A helpful hack for packing efficiently is to bring multi-use products that can serve multiple purposes. Examples include 2-in-1 shampoo and conditioner, or lotion that can be used as a moisturizer and sunscreen. Keep in mind that most airlines have restrictions on liquids in carry-on luggage, so you may need to pack these items in your checked baggage. Be sure to check the size and volume restrictions for liquids before you travel.
Pay for a seat and check-in online
Another travel hack is to pay for a seat when booking your flight and check-in online in advance. This can avoid the risk of having to check in your luggage due to weight restrictions. Additionally, you would save money and avoid the hassle of having to wait at baggage claim.

Use your jacket's pockets aboard
You can use the pockets of your jacket to store small items such as electronics or extra clothing. This can help you to have easy access to your essentials and also save room in your luggage. Imagine all the things you could take in your big winter jacket's pockets... chargers, accessories, beanies, scarves, the list is infinite.


Opt for a resistant unique luggage
You can be a pro in packing but nothing beats choosing the correct luggage option for your travels. A resistant option that also fits the airlines' measures for carry-ons is a basic to have if you are a big-time traveler! The biggest community of digital nomads recommends Solgaard's brand because they have everything you need plus an amazing set of shelves so that you unpack in seconds and do not depend on your hostel, hotel, or Airbnb.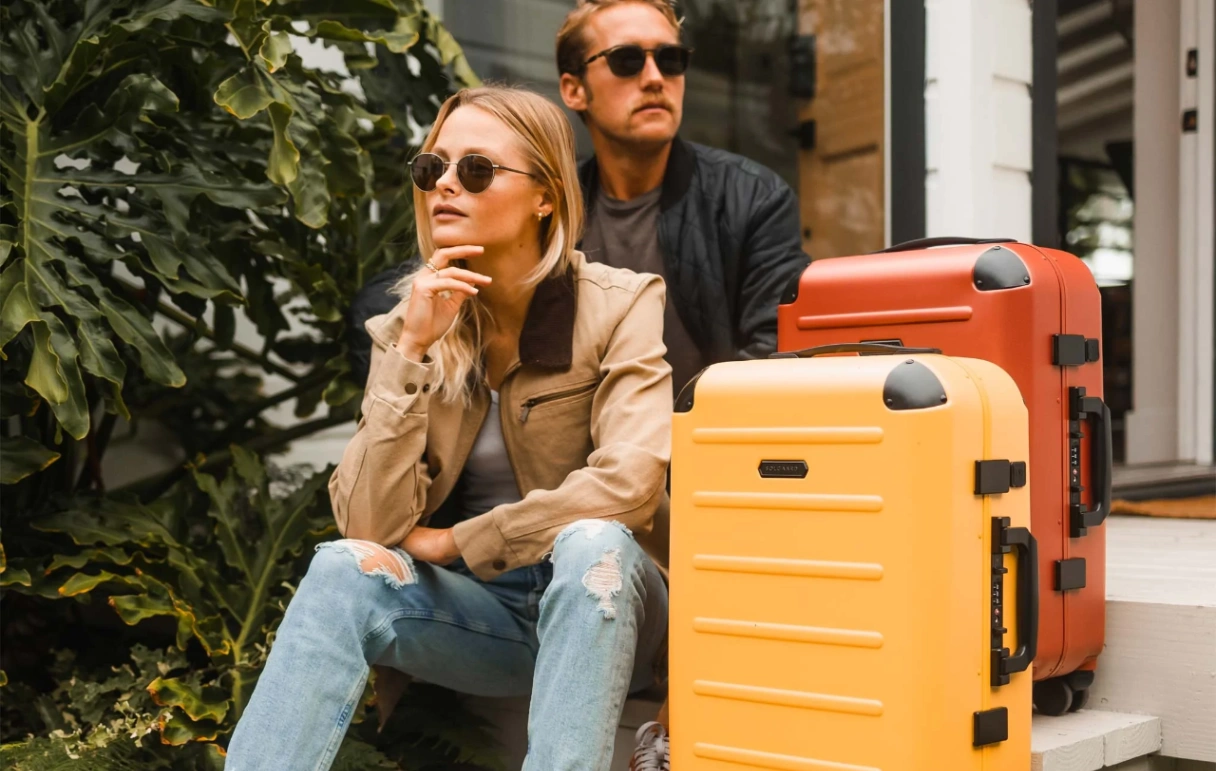 Moreover, purchasing products by Solgaard saves more than 200 bottles from rotting in the ocean and polluting our beautiful beaches and world. Take 15% OFF here, and opt for green products! Long live our oceans.
Wear your biggest clothing on the plane
A tried and true travel hack is to wear your bulkier items on the plane, such as boots, blankets, and large jackets. Not only will this save space in your luggage, but it will also keep you warm and comfortable during the flight. This can be especially useful during colder months or when traveling to colder destinations.
Focus on simple clothing
When packing for a trip, it is important to focus on simple clothing that can be easily combined or paired with a few special pieces to create different looks. This can help you pack light and minimize the number of clothes you need to bring. An example of this could be packing a few neutral-colored tops and bottoms that can be easily mixed and matched and then adding a statement piece like a colorful scarf or statement earrings to change up your look. This can help you create multiple outfits with a limited number of items, making packing and dressing while traveling more efficient.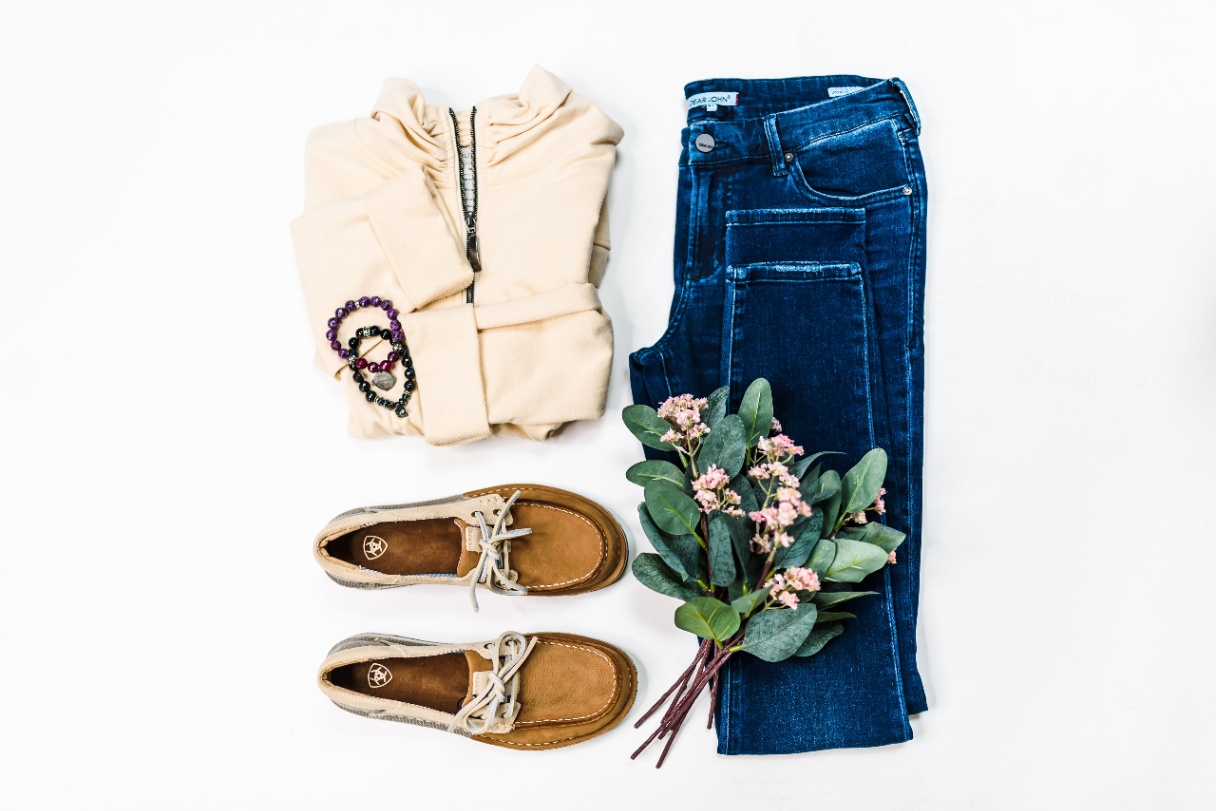 If you are traveling for the long term or if you are a digital nomad, the following 4 tips for packing for long trips are going to help you:
Buy clothing you need in your coming destinations
Let's say that you suddenly realize that you need a long-sleeved shirt, a sweater, or a raincoat. If you do this with moderation of course and do not jump into getting a new wardrobe in every single place you visit, you can slowly invest in clothing that you are 100% sure you need. Take it as an opportunity to practice conscious shopping. Let's stay green.
Send or donate the clothes that you need to leave behind
It is important to be mindful of the space in your luggage. One way to make room for new items is to send or donate clothes that you no longer need or wear; moreover, you are also helping others in need. Everybody stays winning.

Make laundry day religious
You do not need to take a lot of clothes with you if you stay in Airbnb, hotels, or other places with a washing machine or near a laundromat. This way, you can take with you one or two weeks' worth of clothes (and that might be a lot, actually).
Chase the sun
One strategy is to plan your trip to warm countries where you do not need to bring or buy winter clothes. Winter clothes, such as coats, sweaters, and boots, tend to take up a lot of space in your suitcase, and by traveling to warmer destinations, you can avoid packing them altogether. Of course, no luggage should ever stop you from enjoying whatever destination you have chosen. Go have fun in the snow if you feel like it!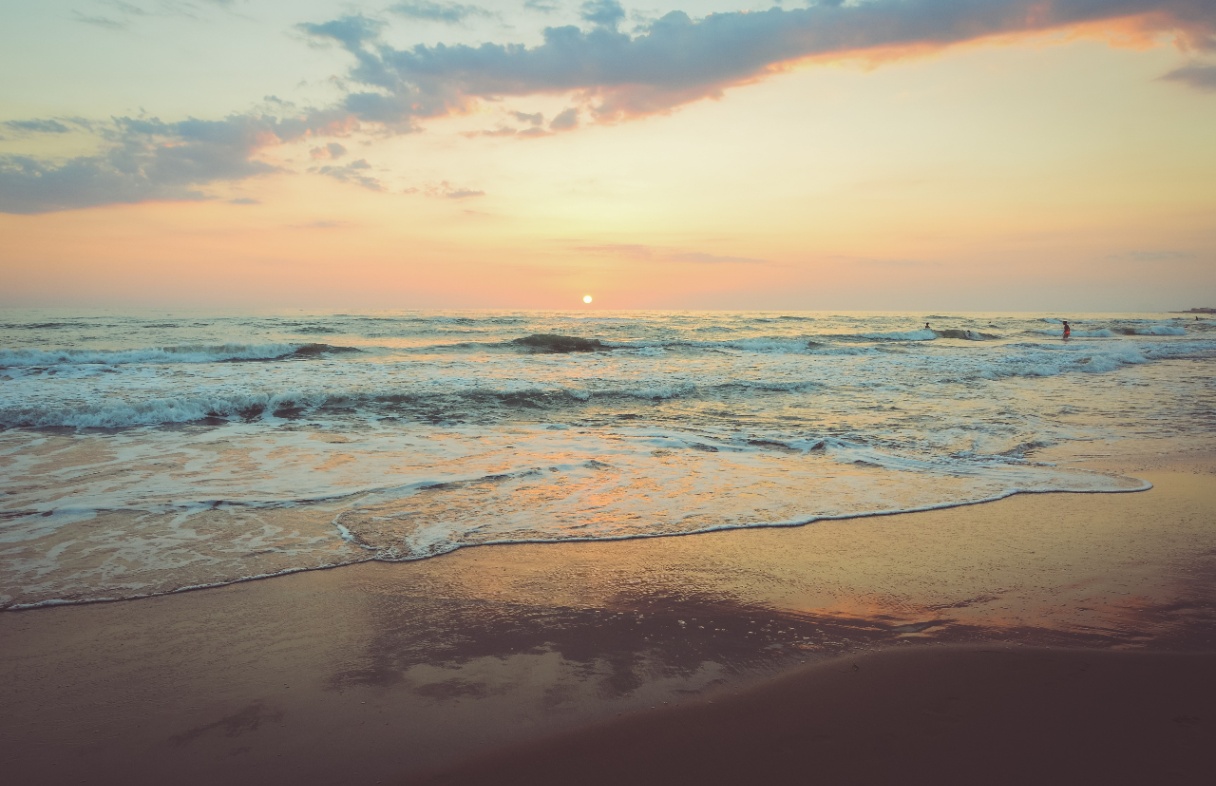 Consider that if you pack lightly you will be saving money on check-in bags and time when boarding and leaving the airport. You also skip the risk of having your luggage lost by the airlines or staff. As a plus, you will move lighter across the world, but, in the end, do what makes you feel good.
If you are a new digital nomad or long-term traveler, we can assure you that you will figure it out as you go :) Get that bag and start your amazing adventure!
Related Blogs