📅 Published at 29 November, 2022 & Last updated at 21 August, 2023
8 tips for packing for the winter
Authored by Andrea Villegas
Table of Contents:
Every frequent traveler and nomad knows that packing for cold temperatures is a challenge compared to doing it for warm destinations where clothes are not as bulky. 
You need to be aware of the items you will be taking with you so that you do not have to drag several suitcases, but here we list for you 8 tips that will help you make the most out of your packing space.
Tip #1 Invest in good thermal clothes
Investing in thermal clothes can really be a lifesaver not only for your packing space but also for your body during really low temperatures. Consider, for instance, that a t-shirt that helps you maintain a 29Cº temperature, occupies way less space than the same 3 or 4 t-shirts you would have to add to stay as warm. 
Some brands that you can browse to start looking for thermal clothes are Uniqlo and Amazon Essentials.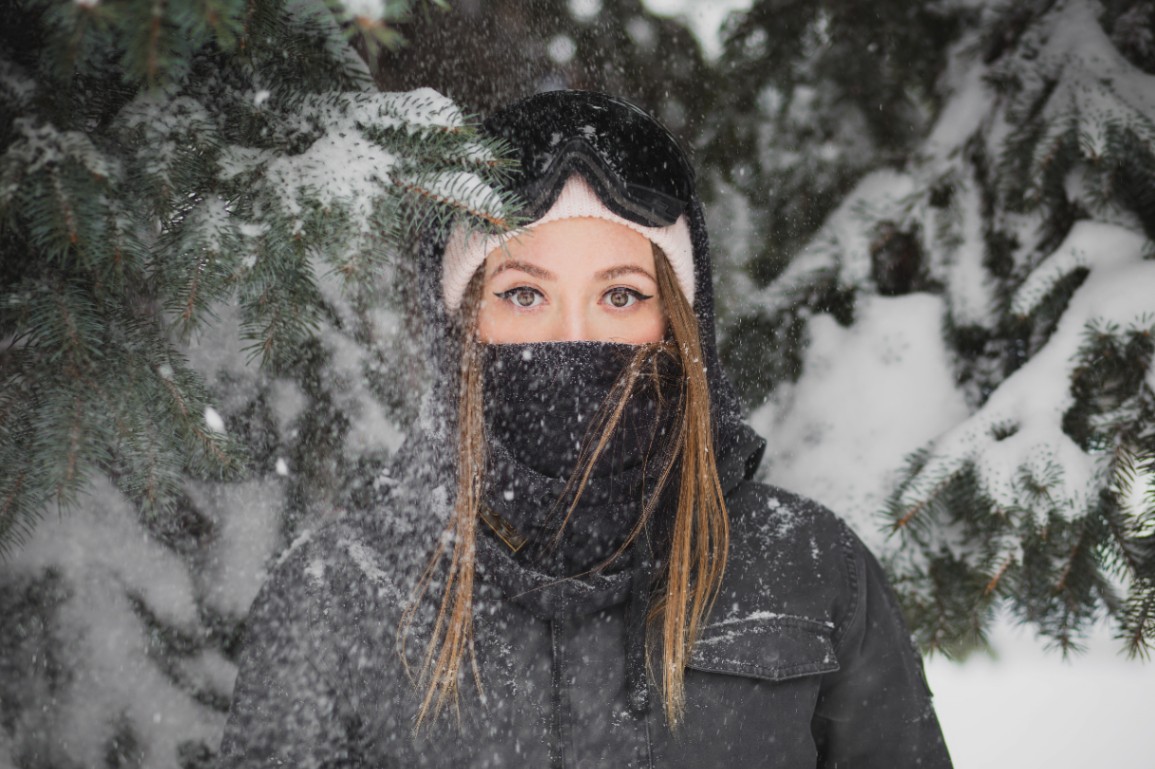 Tip #2 Be aware of the fabrics you choose to pack 
If you do not want to invest in thermal clothes, pay attention to the fabric in your clothes. Choose polypropylene, wool, or silk over cotton because they maintain heat better. Also consider that it is better that your clothes are not loose and fit your body well, this way, cold and chilly winds will not travel inside the fabrics. 
Tip #3 Wear your bulkiest item on the plane 
This is an all-time trick actually, not only for winter. However, consider how much space you might be able to save if you wear your biggest shoes and puffiest jacket on the plane. They might even help you make a cozy trip out of your seat, and help you stay warm during overnight flights and once in your destination. 
Tip #4 Worried about combinations? Take photos of your outfits 
If you are a fan of cute winter outfits or just do not enjoy wearing the same thing every day, think about packing clothes with which you can create different combinations for different outfits. There are actually plenty of apps that can help you with this, for instance, Stylebook or Pureple. 
You can also spice up your winter looks just with accessories that might not take as much space such as beanies, gloves, earmuffs, or else. 
Tip #5 Use your shoes as your socks containers!
I was actually surprised when a friend gave me this tip and I had not realized how much waste space the insides of shoes can be. Grab a plastic bag, add your socks or anything else you would like to fit in there and use that as a container! This especially works wonders if your shoes cannot be squashed with anything e.g. crust leather shoes or if you opt not to wear your winter boots on board.
Tip #6 Use packing cubes for your suitcases
If you learn how to use them appropriately, packing cubes can be your best allies for packing and making the most out of space. Try to categorize each cube, and try to buy different sizes. Even if you choose to pack with cubes, keep rolling your clothes! This really saves space.
Pro tip: You can also opt to buy a carry-on or backpack with built-in sections, for instance, The Carry-On Closet® by Solgaard. You can also get 15% off here.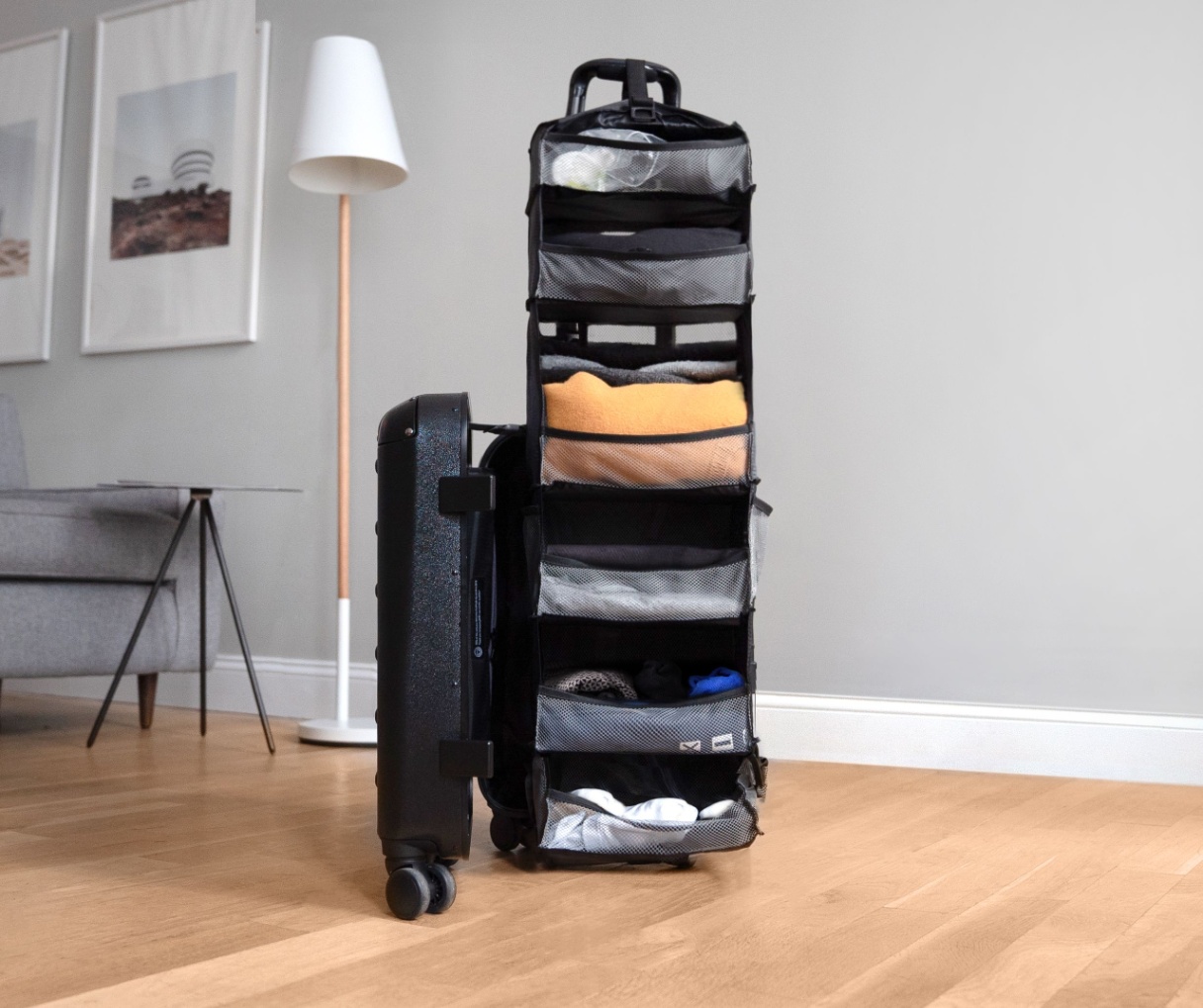 Tip #7 Consider buying what you need from a second-hand store
If you are traveling for the long-term (or even short-term, to be honest!) to a cold destination, consider getting items from a second-hand store for as low as $5 USD. Take an hour or two to get to one or two local thrift stores, and collect some hidden jewels that you maybe would have never found in your country. It is not only trendy to go second-hand, it also helps to take care of the environment, and your pocket.
See some winter essentials here, so that you know what to look for when shopping for winter adventures. 
Tip #8 Consider buying toiletries at your destination 
This one also depends on how much time you will be traveling, and if you are willing to spend some of your travel time by stopping at the local drugstore or market. Calculate the prices and how much product you will use during your time away from home; either way, it is likely that when you finish your toiletries you will have to buy more, so you will go back home to use the ones you left behind. 
For digital nomads, this might be a bit trickier as you do not have a home to go back to find your unused toiletries, so calculate appropriately before buying big bottles and jumping into a new destination. 
Beware: if there is a product essential to your routine, it is better to be sure and take it with you. 
You are now ready to go into the darkness and coldness of winter! Or simply enjoy some beautiful Christmas lights and mulled wine whilst having the time of your life. We hope these tips were really useful for you, and that you have the coolest (pun intended) winter holiday!
Related Blogs