📅 July 19, 2023
Colombia for Digital Nomads [Guide 2023]
Authored by Paula Vazquez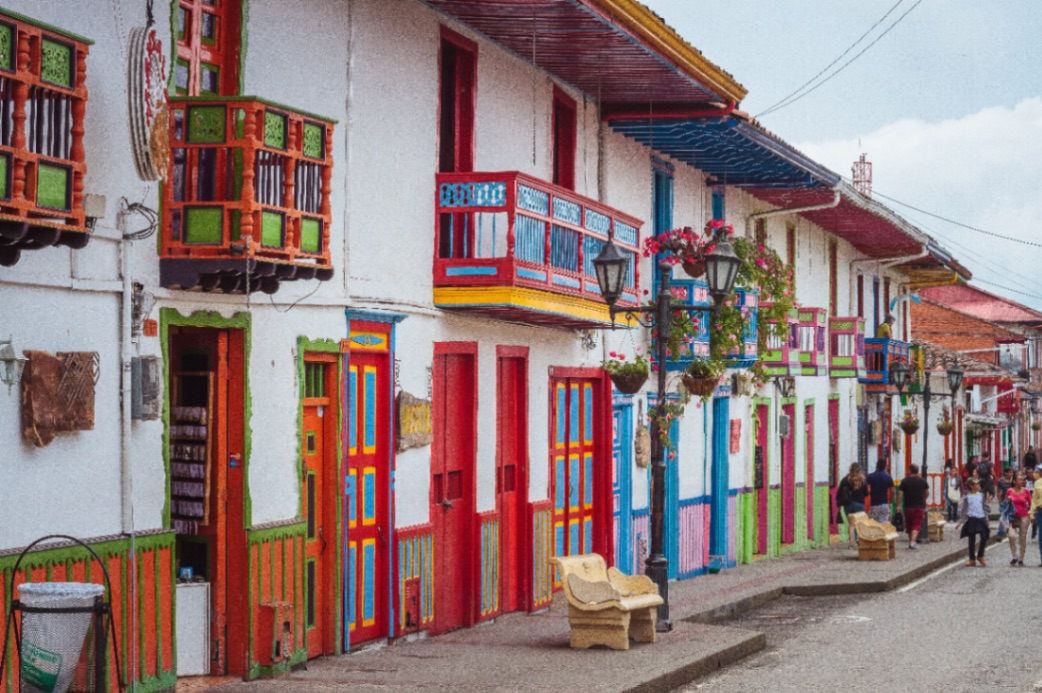 Colombia is a South American country that has been on the bucket list of pretty much ALL digital nomads. The country has a lot of natural beauty, from the Amazon rainforest to the Pacific coast, and the birthplace of Salsa and the best parties in the world. It's an ideal destination for digital nomads who want to work remotely and have access to high-speed internet.
In this article, we will take a look at Colombia for Digital Nomads [Guide 2023]. We cover living and working as a digital nomad in Colombia with topics like visas, cost of living, getting around, and not missing out on the best places.
What do digital nomads need to know about Colombia?
What is the cost of living in Colombia?
The cost of living in Colombia starts at 334.49 USD (rent excluded).


What is the cost of rent in Colombia?
The cost of rent in Colombia is 224.53 USD (1 bedroom apartment in the city center)*
*The cost of living and rent is an approximation, please share your recent data if you have been there in the past months.


What is the official currency in Colombia?
The official currency in Colombia is the Colombian Peso (COP).


What are the best cities to visit in Colombia as a digital nomad?
The best cities to visit in Colombia are Bogotá, Medellín, Cali, Cartagena, and Bucaramanga.
What are the best months to work remotely from Colombia as a digital nomad?
The best months to work remotely from Colombia are December to March for drier weather, as September to October is more humid.


What are the popular festivals in Colombia?
Some popular festivals in Colombia to check out are Amongst the most popular, you find the Barranquilla Carnival (the biggest after Rio's Carnival), The Flowers Festival (with amazing carriages decorated with flowers), Cali Fair, and the Black and White Festival.


What are the opening hours of stores in Colombia?
It varies but from 8.30 am to 6.00 pm. Everything shuts down between noon and 1.30 pm for the lunch break.
Is tipping common in Colombia?
It is common to voluntarily tip around 10%.


Checklist for Digital Nomads Visiting Colombia 🇨🇴
✈️ Book your flight on your favorite platform, for example, Google Flights.
🛂 Check if you need a Tourist Visa. Revise information about Tourist Visas on the official page here.
🌎 Do you want to stay longer in Colombia? The newly accepted Colombia Digital Nomad Visa with a minimum income requirement of around $ 700 USD. Check info and requirements here.
👩🏻‍💻 Do you need assistance with your Digital Nomad Visa application? You can reach out to Angela for full assistance on your application or review consultation call for DIYs. Start a chat with her here.
🏥 Stay safe with Travel Health Insurance. You can check out this digital nomad community recommended that starts at $12 USD weekly and covers you for emergencies. You can buy SafetyWing even if your trip has already begun. Get subscribed and learn more here.
🧳 Are your suitcases ready? We have a surprise for you. You can get 10% OFF on any Solgaard luggage product such as the Endeavor backpack or the check-in closet carry-on. Their award-winning products are made of recycled ocean plastic so you support keeping our planet clean. Learn more here.
We hope this article has been a great reference point for your digital nomad visit to Colombia. Check out 800+ visas and +300 verified immigration, tax, real estate, and company formation services at
https://visadb.io
.
This is just a courtesy guide. The information hereby presented might change unexpectedly: please always verify the information for your trips abroad.
Related Blogs