📅 July 19, 2023
Croatia for Digital Nomads [Guide 2023]
Authored by Andrea Villegas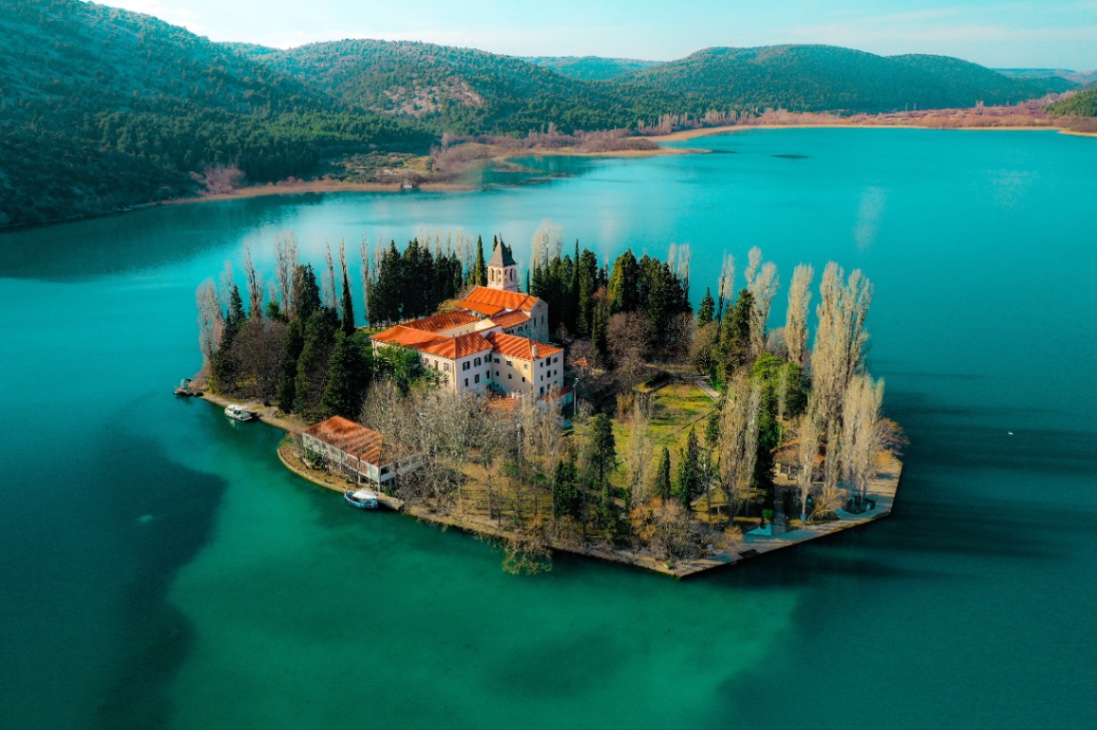 Croatia is a magical jewel of the Adriatic Sea that entices digital nomads with its stunning coastline, medieval towns, and rich cultural heritage. The country offers a perfect blend of history, natural beauty, and warm Mediterranean charm. Croatia's vibrant cities, picturesque islands, and delectable cuisine create an idyllic setting for nomads seeking a harmonious balance between work and leisure in this coastal paradise.
In this article, we will take a look at Croatia for Digital Nomads [Guide 2023]. We cover living and working as a digital nomad in Croatia with topics like visas, cost of living, getting around, and not missing out on the best places.
What do digital nomads need to know about Croatia?
What is the cost of living in Croatia?
The cost of living in Croatia starts from 700 to 1,000 EUR per month, excluding rent*.
What is the cost of rent in Croatia?
The cost of rent in Croatia is from 500 to 1,200 EUR per month, depending on location and type of accommodation*.
*The cost of living and rent is an approximation, please share your recent data if you have been there in the past months.
What is the official currency in Croatia?
The official currency in Croatia is the Euro € (EUR).
What are the best cities to visit in Croatia as a digital nomad?
The most popular cities visited by digital nomads are Zagreb, Dubrovnik, Split, Rijeka, and Pula.
Are there any hidden gems to explore in Croatia for digital nomads?
If you are in Croatia do not miss these incredible places: Plitvice Lakes National Park, Hvar Island, Krka National Park, and the Istria Peninsula.
What are the best months to work remotely from Croatia?
The best months to work remotely from Croatia are May to September.
What are the popular holidays or festivals celebrated in Croatia?
Some popular holidays to consider when planning to visit Croatia are the Hideout Festival (June 25th-29th), Rijeka Festival (January for five weeks), Feast of St Blaise in Dubrovnik (February 2nd), Dubrovnik Carnival (February), Split Olympic Sailing Week (March), Zadar Night of the Full Moon (August).
What are the typical opening hours of stores and businesses in Croatia?
Stores are usually open from 8 AM to 8 PM, Monday to Saturday. Some stores may be open on Sundays.
Is tipping common in Croatia?
In restaurants, cafes, and bars, it is customary to leave a tip of 10% to 15% of the total bill. It's important to note that some establishments may already include a service charge in the bill, so be sure to check before tipping.
Is the wifi good enough for digital nomads in Croatia?
The average internet speed in Croatia is approximately 71.50 Mbps for downloads and 28.68 Mbps for uploads.
Checklist for Digital Nomads Visiting Croatia 🇭🇷
✈️ Book flights at your favorite platform, for example, Skyscanner.
🛂 Check if you need a Tourist Visa. Croatia is now part of the Schengen Area. Consider if you need a visa. Nationalities such as Canadian, American, Australian, etc. can enter for 90 days to the area without a visa. Check the official government page to know if your country needs a tourist visa.
🌎 Do you want to stay longer in Croatia? Consider the Nomad Visa for Croatia. It allows you to stay for 1 year. The minimum income requirement is approximately 2300 EUR monthly. See more information and requirements here.
👩🏻‍💻 Do you need assistance with your Croatia Digital Nomad Visa? Reach out to our verified immigration expert and lawyer Ivan if you would like assistance to apply for this visa. Start a chat with him here.
🏥 Stay safe with Travel Health Insurance. You can check out this digital nomad community recommended that starts at $12 USD weekly and covers you for emergencies. You can buy SafetyWing even if your trip has already begun. Get subscribed and learn more here.
🧳 Are your suitcases ready? We have a surprise for you. You can get 10% OFF on any Solgaard luggage product such as the Endeavor backpack or the check-in closet carry-on. Their award-winning products are made of recycled ocean plastic so you support keeping our planet clean. Learn more here.
We hope this article has been a great reference point for your digital nomad visit to Croatia. Check out 800+ visas and +300 verified immigration, tax, real estate, and company formation services at
https://visadb.io
.
This is just a courtesy guide. The information hereby presented might change unexpectedly: please always verify the information for your trips abroad.
Related Blogs