📅 December 09, 2022
Mauritius Visa Options for Digital Nomads
Authored by Andrea Villegas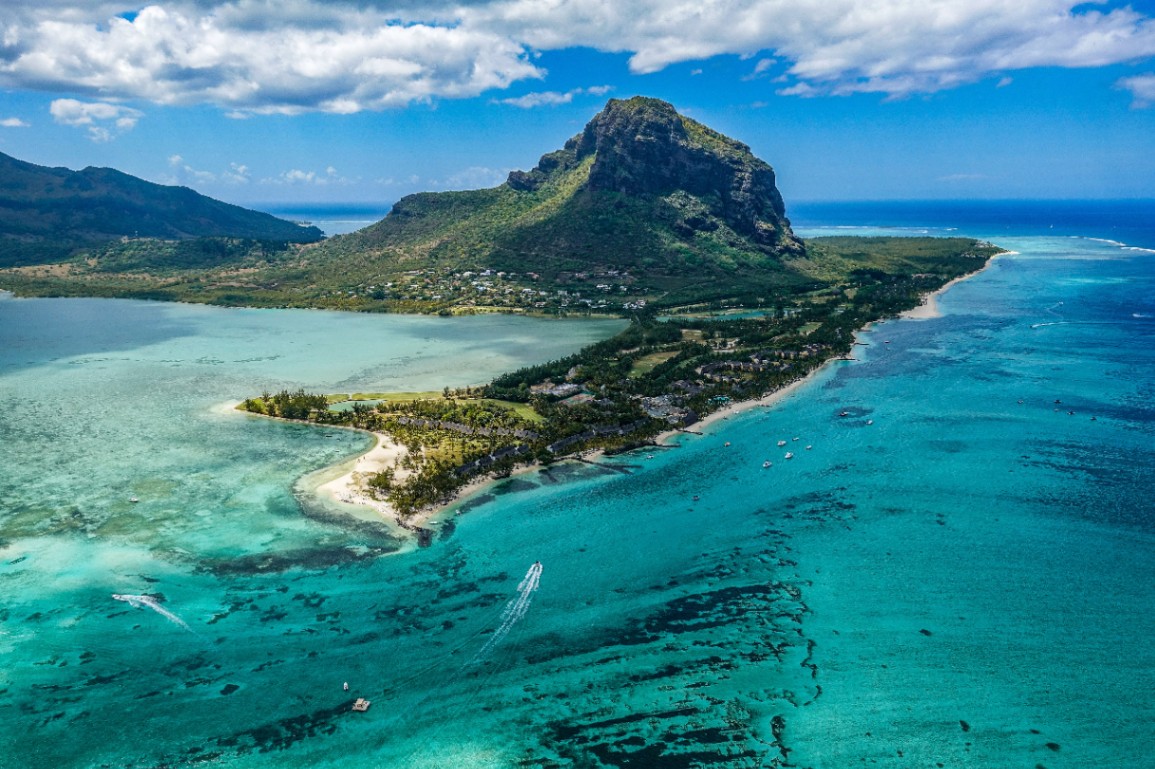 Mauritius is a hidden gem for digital nomads. It is ideally located in the middle of the Indian Ocean, with tropical weather, and it is very close to Africa, to Asia, to the Middle East, to Australia, and it has direct flights from Europe.
Albane, an incredible relocation advisor for the beautiful island of Mauritius, and Danish, visadb's CEO, told us everything we need to know about relocating to Mauritius, including visa options, cost of living, best places, and more, in the session "Mauritius Visa Options for Digital Nomads".
Why should Digital Nomads relocate to Mauritius?
Mauritius is a great option for digital nomads as they can go surfing in the morning, work, and then take a break to enjoy sunsets. There is optic fiber internet everywhere and there are several coworking spaces around.
The people speak English very well, and they also speak French and Creole.
Who needs a Tourist Visa to enter Mauritius?
You can apply for several visas depending on the time you want to spend in Mauritius, so if you want to come from less than six months, you will be granted a Tourist Visa upon arrival. The length will depend on your nationality, but it is usually three months, and It is renewable up to six months.
The tourist visa is kind of a visa-free system because the only thing you need on arrival is a valid passport and an accommodation booking.
Is there a Digital Nomad Visa for Mauritius?
Yes, the Digital Nomad Visa was released in 2020, and it is formally called the Premium Visa. It allows you to stay for more than six months to one year, and it is renewable as many times as you need if you still comply with the requirements.
What are the requirements for the Digital Nomad Visa for Mauritius?
Earn at least $1500 USD monthly as the main applicant for the visa

You are not allowed to work for a Mauritius employer, only remotely for a client or employer abroad.

Remain a tax resident in your home country.

Have travel and health insurance that covers the length of the Premium Visa.

Show proof of one-year accommodation and a return flight ticket.

An official police clearance from your country of residency

If you are employed, you will need to show your contracts and a letter from your company saying that you are allowed to work from Mauritius.

If you are self-employed, you will just need to explain your situation and the bank account with your funds need to be under your name.
Reach out to Albane and her team if you need assistance applying for the Digital Nomad Visa for Mauritius. They are ready to assist. Start a chat below.
How long does it take to acquire the Digital Nomad Visa for Mauritius?
Experts recommend to start the procedures 2 to 3 months before arrival because the collection and checking of documents with the authorities might take time, as well as the follow-up. Immigration can take about 2 weeks to 2 months to get the visa done, so it is important that you start the process with plenty of time in advance.
You can apply for the Premium Visa or Mauritius Digital Nomad Visa once you are already in Mauritius, but make sure that you will not be overstaying on your tourist permit.
What is the cost of the Digital Nomad Visa for Mauritius?
There is no government fee for the Digital Nomad Visa for Mauritius. You would only have to pay any agent fees.
Can I apply for the Digital Nomad Visa for Mauritius with my family?
Yes, you can take your family to Mauritius with you, but you have to show an extra income of 500 USD per dependent.
Mauritius is actually a great destination for families as there are several international schools that are based mainly on the British curriculum, but you also have Australian-inspired schools, religious schools, from the French system, and more.
What is the cost of living in Mauritius?
A two-room flat in the north would be about 450 USD. There is a price difference between the West and the North, as the West has been developing a lot for the past few years so it is a bit more expensive, around 700 USD a month.
How is the healthcare system in Mauritius?
Under the Premium Visa you do not have access to the Health Care System thus you have the insurance requirement, but you can be assisted in private clinics.
Grab your bags, your passport and start planning your relocation to Mauritius. Remember that you can also chat with Albane to know more about your visa options for Mauritius or watch the video session below.
Related Blogs