📅 Published at 13 April, 2023 & Last updated at 13 April, 2023
The pros and cons of the digital nomad lifestyle in 2023
Authored by Paula Vazquez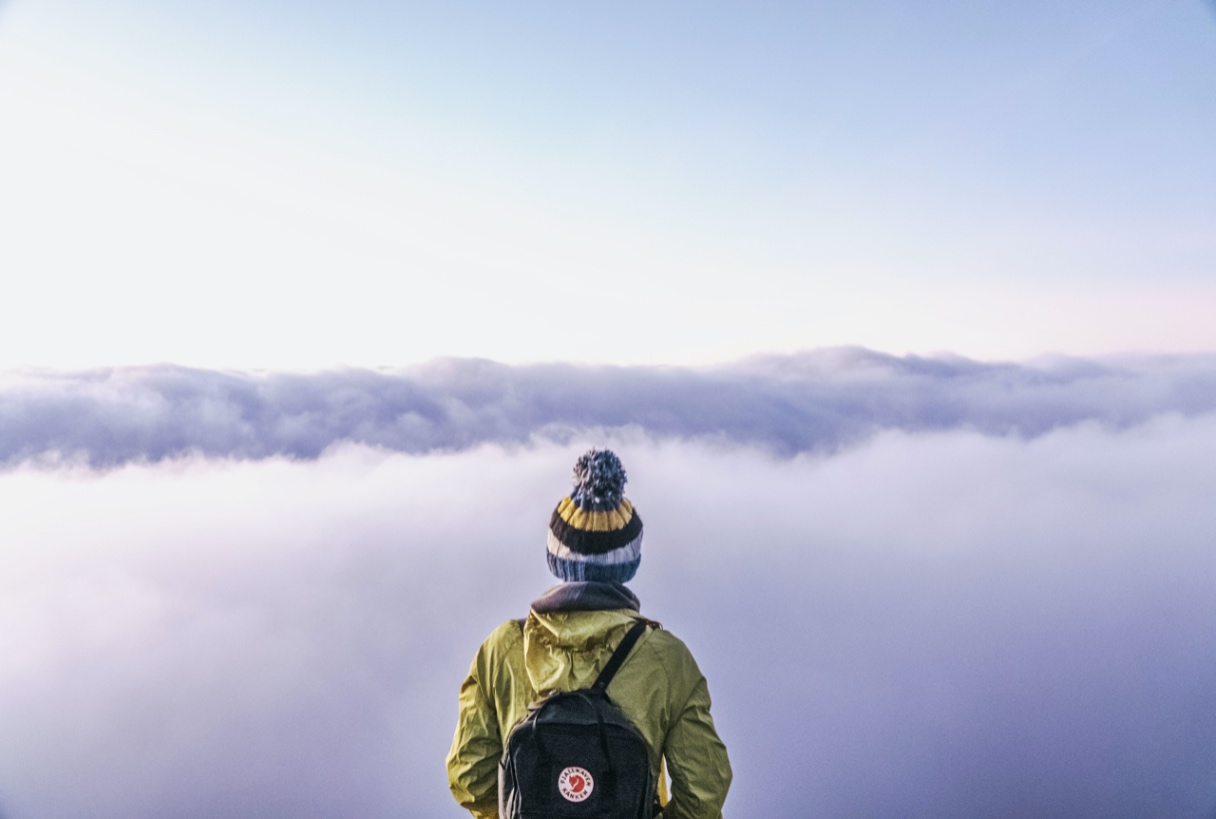 Table of Contents:
Are the pros and cons of the digital nomad lifestyle still the same in 2023?
With the rise of remote work after the 2020 pandemic, the digital nomad lifestyle's stats have increased dramatically. The once unfamiliar term "digital nomad" is becoming more common: in 2023, the number of American digital nomads has increased by a remarkable 37% compared to the previous year. 
However, like any experience, the digital nomad lifestyle has its own set of advantages and disadvantages to enjoy or overcome. As the world keeps moving into a digitalized office and multicultural environment, the traditional remote work pros and cons may have changed a little, creating new opportunities for individuals to live and work while exploring the world.
In this article, we share four pros and cons of the digital nomad lifestyle in 2023 and whether they have changed throughout these years: 
Pros of the digital nomad lifestyle
The rise of the Digital Nomad Visas
In previous years, digital nomads used to travel by utilizing tourist, freelancing, or retiree immigration permits as governments had not legislated remote work. Even though it had its own benefits to travel as a nomad lowkey without further requirements, the upcoming digital nomad visas are a new benefit for those that want to stay long-term to work remotely in a country. Many countries such as Brazil, Croatia, Spain, and Portugal now offer special visas for digital nomads and simplify living and working in a foreign country. In the end, if you prefer to country jump faster, in many cases you can still utilize a tourist visa.
Check the official 24 digital nomad visas available here.
💖 The best part: Digital Nomad Visa Programs often provide you with benefits such as access to local co-working spaces, tax breaks, and discounted accommodation.
🤔 The tricky part: These visas may have complicated requirements such as high-income rates (e.g. 2700EUR monthly for Malta's visa), or request a policy certificate, a document that several digital nomads do not have as they have not stayed in any country for more than three months for years. Our verified experts can assist you if you are planning to move abroad on one of these nomad permits.
Learning about cultures different from your own
One of the digital nomad benefits that has not changed is how much you can enrich your life when you travel and learn about cultures other than your own. You see first-hand incredible facts and information about the country around you or may even make incredible local friends that guide you through it. As a digital nomad, of course, you often get the opportunity to actually live the way locals do, not just for a few days in a tourist-like hotel. You find yourself immersed in the culture, and ways of thinking. This experience broadens your horizons and gives you a new perspective on the world. 
💖 The best part: It makes you more tolerant and understanding of different people and ways of life, opening your world beyond your home city.
🤔 The tricky part: In some cases, you might get culture shock or get homesick and miss your home's traditions. No worries. Long-term getting to know so many incredible places pays off.
No commuting to work every day
Avoiding the necessity to take public transport or drive is one of the benefits that has stayed over time and even become a necessity for most workers. It is actually one of the main reasons why employees do not want to go back to the office in 2023: they feel that they can utilize the time and money of commuting for something more beneficial for themselves such as enjoying time socializing. Digital nomads that have been on the road for a long understand how dreadful the commute can be. There is no doubt that amongst the many remote work pros and cons, a great advantage is that you do not have to commute to arrive at a corporate building.
💖 The best part: You can indeed utilize commuting time for other activities such as yoga, strolling around your new city to explore, sleeping, generating more income, or else.
🤔 The tricky part: You may not separate your spaces of personal and professional life and even overwork, but remember that it can also be fun to work at a coworking space or café and discipline your self when it is work or play time.
You acquire adaptability and resilience skills
The fact that you might face certain challenges such as not speaking the local language or losing your passport (we knock on wood!) gives you incredible adaptability and resilience skills. You have to be able to adjust to different time zones, work environments, and cultural norms whilst carrying on with your life. Moreover, if you are an independent worker, among your freelancing advantages and disadvantages is having to adapt to being your own boss, taking care of your time, and delivering amazing results to your clients. We all have been there: it is tempting to turn off work and turn on Netflix.
💖 The best part: You become more resilient and better able to cope with change and challenge. You are ready for anything. 
🤔 The tricky part: It might be challenging for your mental health to go through certain issues. Remember to rely on your support system whenever you need it,
Cons of the digital nomad lifestyle
Having to work without a proper setup
In spite of the digital nomad popularity, one of the work from anywhere drawbacks that remains even in 2023 is not always having a proper setup to work from. You may not always have access to the same equipment and resources that you would have in a traditional office environment, for instance, it can be hard to always find a comfortable chair and not end up needing a physiotherapist.
💔 The most difficult part: This can make it difficult to work efficiently and can impact your productivity as well as your health (considering the chair example given above).
😍 Potential solution: Make sure to have your set up priorities clear so you can carry with you whatever you need, e.g. an ergonomic pillow for your back, a keyboard, an extra screen, etc. You might need extra luggage, but this will benefit your productivity and even help you produce more income.
Accessibility to resources such as healthcare 
Depending on your job benefits, it may be challenging to access basic resources such as healthcare. This can be a major concern in case you require assistance for emergencies, have a dreadful midnight toothache, or else. In 2023, there are incredible products and offerings that can help you stay safe anywhere, but making a good and informed decision is crucial.
💔 The most difficult part: It might be a financial challenge as well because depending on where you are set, hospital and doctor prices might be expensive. 
😍 Potential solution: Get travel health insurance to cover you for emergencies. For instance, SafetyWing Nomad Insurance is a digital nomad community favorite among the many insurance options. It covers you for COVID-related needs such as some quarantine days, $250,000 in medical emergencies, trip cancellation, lost check-in luggage, dental emergencies, and more. The best part is that you can purchase Nomad Insurance anytime, even once your trip has started, and the plans start at $45.08 per 4 weeks. See the complete coverage and get a quote here to stay safe with one less digital nomad lifestyle con😏.
Difficulty in building real connections 
One of the classic downsides of being a digital nomad is that it can be challenging to build deep and meaningful connections with people because you are constantly changing places and do not spend time in real life with others. You may meet lots of new people, but it can be hard to form lasting friendships or romantic relationships.
💔 The most difficult part: Having meaningful connections is essential to your mental health and overall well-being as they produce oxytocin and other hormones essential to our bodies and brain. 
😍 Potential solution: Find a travel buddy, join a coworking trip, or take some friends from home with you. Remember that you can find nomads in your area in the community chats in Digital Nomads Around the World, the biggest private Facebook community of digital nomads.
You cannot always keep up with hobbies 
Finally, even in 2023, when you are constantly on the move, it can be challenging to find time for hobbies and other leisure activities. Whether it is going to the gym, painting classes, dancing cumbia, pole dancing, or birdwatching groups, you might not always have access to the resources or the prices might go up depending on the cities where you are based.
💔 The most difficult part: This can make it difficult to maintain a work-life balance and can lead to burnout. Having hobbies and distracting yourself is essential to a healthy nomad lifestyle.
😍 Potential solution: Research your hobby possibilities before relocating. Try to find places where you have easy access to them or rent places that are close to your classes. Also: do not be afraid to try new hobbies from time to time, maybe exchange attending the gym with learning how to dance salsa. You will have a blast.
While being a digital nomad certainly has its unique pros and cons, many of the cons can now be addressed with innovative solutions that make this lifestyle more accessible and fulfilling than ever before. Woo! Make sure that you make the most out of the adventure, if you need it get a support circle, and enjoy discovering each of your favorite corners in this beautiful world. The challenges are part of the reward in the long term.
Related Blogs