📅 Published at 04 December, 2022 & Last updated at 20 December, 2022
Visa hacks for moving to Thailand as a digital nomad
Authored by Andrea Villegas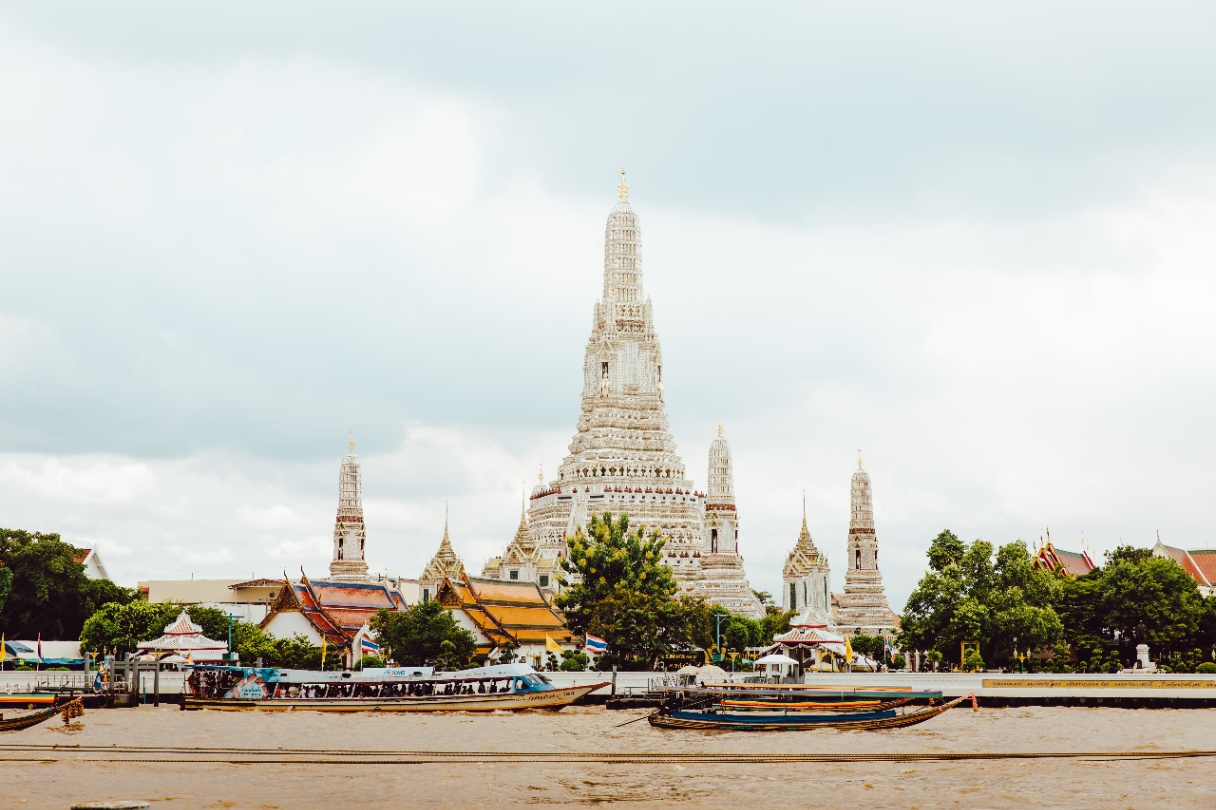 Table of Contents:
If none of the current visa options offered by Thailand convinces you, you can also opt for the visa hack of being employed by a Thai company whilst continuing your remote work or business.
They offer an affordable haven to minimize your effective tax rate while remaining fully legal and compliant with local and international laws and regulations. Mark, an immigration advisor in Thailand, and Danish, visadb.io's CEO, discussed all the options of this hack to live in Thailand as a nomad in the session "Visa hacks for moving to Thailand as a digital nomad".
Why is Thailand an incredible destination for digital nomads? 
In the past 10 years, Chiang Mai has taken on the reputation of being the digital nomad capital of the world. The main factors are the low cost of living and the great digital nomad and remote work community. 
Another reason is the cafés with fast free wi-fi and tons of co-working spaces. 
Can a digital nomad acquire a work permit in Thailand?
Yes, an option is to get an agency such as Shelter to hire you as a digital freelancer or remote entrepreneur according to the local labor laws in Thailand, so that they manage your payroll tax, social security, and all of those processes for you.
If you would like to know more, talk here with Mark. They solve professional requirements, required documents, onboarding process, entry requirements and how to get started in Thailand. 
The main problem with a lot of digital nomads and expats who work online is not having tax residency abroad. This might sometimes result in not getting social security benefits like health care and may lead into visa stress and uncertainty. You can get a work permit and a business visa sponsored by a Thai company who will also handle the invoicing, payroll and send you a salary in THB every month. They also process your tax and social security payments as required and if you want to renew at the end of the year, you can do that indefinitely.
They can also support you on your path to permanent residency in Thailand.
What are the professional requirements to get a work visa in Thailand with
Shelter
?
You need to be at least 22 years old, and have either and IT related university degree plus two years of work experience or any type of degree or high school diploma plus five years of work experience. These need to be backed by recommendation letters.
You also need to work in one of the following fields: software development, blockchain design, marketing, sales development or some other tech/digital related activity.
You also need to be able to bill $1500 USD monthly, and have an existing client base, business or remote work opportunity. The minimum commitment is one year. 
The agency team can also get a visa for your dependents. Get 10% OFF here or with the code "DNN". 
How are salary payments managed with
Shelter
?
There are a lot of payment options such as Wise, a simple bank transfer, USD coin and crypto. 
What are the application steps to get a Thailand work permit with
Shelter
?
 A discovery call

 Document verification: take your passport scan, reference letters, diploma and verification that they are real

 Get your official employment approval in Thailand

 Ship all of your visa paperwork to you abroad so that you are ready to apply for your visa at the Thai embassy

 You are ready to enter Thailand
Will
Shelter
provide actual work in Thailand?
No, they will act as your employer of record in Thailand and fill basically all of the same functions that an employer would, but they do not provide actual working options. 
Does a Thailand Work Visa offer a path to Permanent Residency?
You can renew your visa each year indefinitely. Permanent Residency in Thailand allows you to stay in Thailand without having a visa. 
There are three requirements:
Have worked with a Thai company for at least one year

Have two years at a monthly salary of 80000 THB or more

Three years of consecutive business visas.
What is the cost of living in Thailand?
A nice studio apartment can be around 7000 THB. Food is highly affordable as street food is about $3 USD whilst meals in restaurants are around $5 USD. 
See further cost of living and comparison in our visa pages here.
We hope this was useful information for you! Remember that you can watch the full session in the video below.
Related Blogs